This week on THE SKINNY CONFIDENTIAL HIM & HER PODCAST…
( 0:55 ): Welcome back to TSC HIM & HER Show. #188: Mark Manson is a, Best Selling Author, Entrepreneur and Blogger. He has a highly popular blog called Markmanson.net and he's the author of the massive international Best Seller titled; The Subtle Art of Not Giving a Fuck. We were fortunate to interview  Ep 48 Mark during the early days of our podcast when his book first released. Mark is back on the show to talk about his new book: Everything Is Fucked, A Book About Hope. To check out Mark's new book: Everything Is Fucked.
DISCUSSION QUESTIONS WITH MARK
( 12:33 ): Michael asks,  "Give us a little background on how you got to writing this second book?"
( 13:45 ): Lauryn asks, "How did the audience reaction differ in this book compared to the last book?"
( 17:31 ): Michael asks, "What made you want to write about hope?"
( 19:24 ): Lauryn asks,  "Walk us through your come down from astronaut syndrome?"
( 28:53 ): Michael asks,  "Is it fair to say you have to find hope in order to be happy? What have you seen in order to inspire others?"
( 35:04 ): Michael asks, "What tools do you have for someone who is looking for hope?"
( 39:47 ): Lauryn asks, "How realistic is it that someone can change on a dime like you are suggesting?"
( 45:39 ): Michael asks, "What are the other people in the self help industry saying about your perspective?"
( 50:11 ): Michael asks, "What is something people at home can do to manifest hope?"
♡ | ♡ | ♡ | ♡ | ♡
FOR A CHANCE TO WIN TSC GOODIES
Comment your favorite part of the episode on my latest IG.
If you rate the podcast & send a screenshot of your review to [email protected] you'll get my 5 secret beauty tips!
Are you interested in receiving a quick email from me? Sign up for Tipsy Thursday to get my favorite tips, tricks and more straight to your inbox.
If you have a question for us or want to request a guest, comment on our Instagrams ( @theskinnyconfidential & @michaelbosstick )  or ask us in TSC Him & Her Podcast Facebook group. Thank you for your attention and support!
x
Lauryn & Michael
+  find more Mark: Instagram | twitter | Everything is F*cked | The Subtle A F*ck
EVERYTHING IS FUCKED

+ Forget everything you thought you knew about vitamins. Ritual is the brand that's reinventing the experience with 9 essential nutrients women lack the most. If you're ready to invest in your health, do what I did and go to www.ritual.com/skinny Your future self will thank you for taking Ritual: Consider it your 'Lifelong-Health-401k'. Why put anything but clean ingredients (backed by real science) in your body?
++ This episode is brought to you by www.gomacro.com Enter promo code SKINNY for 30% of your order at check out. We love these all natural, plant based, and organic bars. We keep them in our bags on the go and love that they are a completely natural and farm produced bar.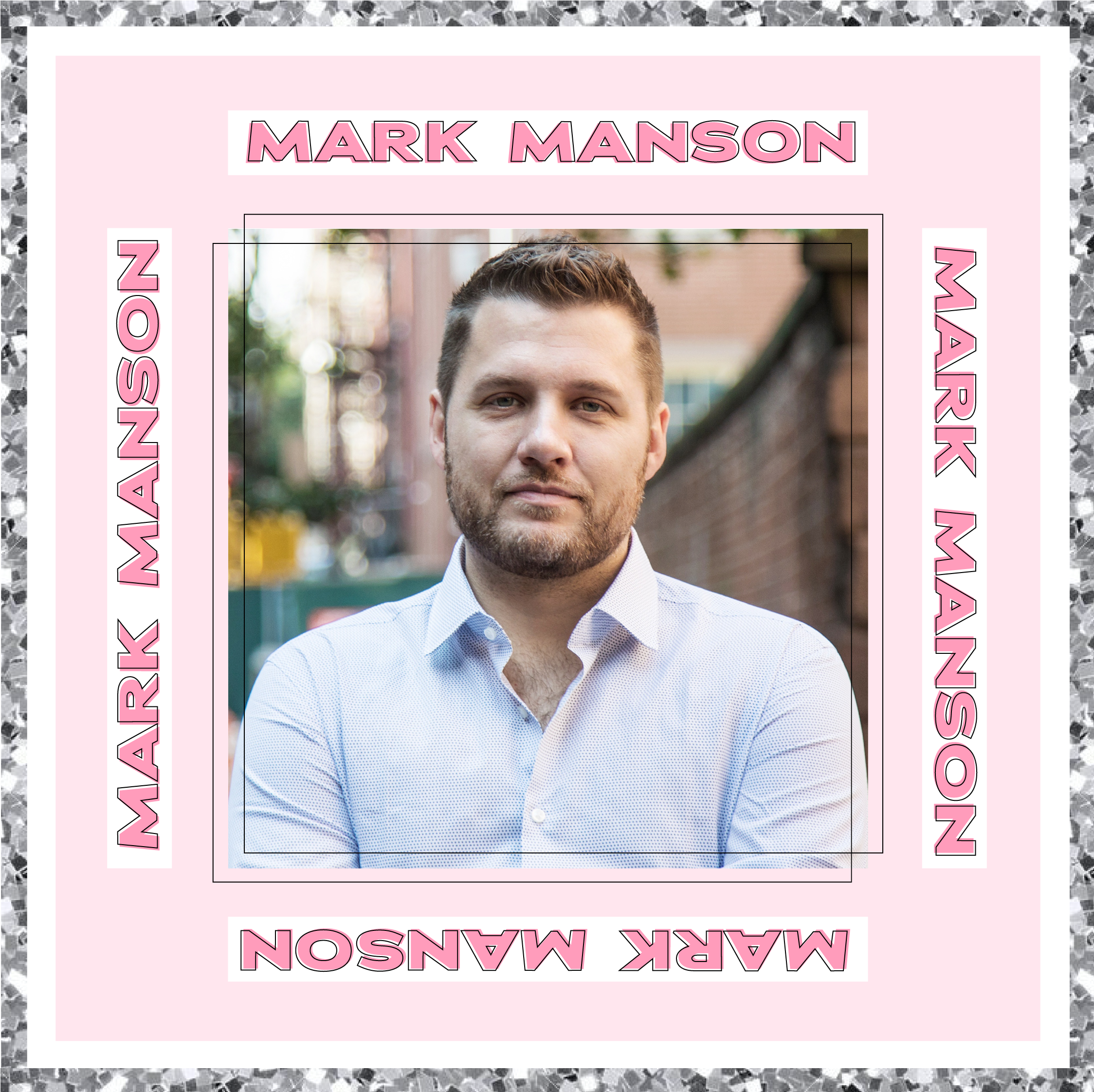 #188- Mark Manson: Best Selling Author, Entrepreneur and Blogger