This week on THE SKINNY CONFIDENTIAL HIM & HER PODCAST…
( 0:55 ): Welcome back to TSC HIM & HER Show. Dr. Barbara Sturm is a German aesthetics doctor based out of Dusseldorf, Germany. She is world-recognized for non-surgical anti-aging treatments and rejuvenation of the skin matrix. Dr. Barbara was part of a medical discovery known as the "Kobe Procedure" (as in Kobe Bryant) where a patient's own blood cells are used to produce proteins to jumpstart the healing process. This process later became known as Vampire Facials. She is also the founder of her Molecular Cosmetics skin care line. On this episode we talk anti-aging, youthful skin, and European methods of keeping skin youthful.
DISCUSSION QUESTIONS WITH BARBARA
( 15:45 ): Michael asks, "What made you think to incorporate blood into your products?"
( 16:33 ): Michael asks, "What are some steps that we can take to start reducing inflammation?"
( 20:45 ): Lauryn asks, "Where is the worst pollution coming from?"
( 22:45 ): Lauryn asks, "So you have the anti-pollution drops, when and how do you use them?"
( 27:30 ): Michael asks, "What are some preventative measures for young people who are trying to preserve their skin?"
( 30:03 ): Lauryn asks, "There is this huge craze with cryotherapy, what do think about ice on the skin?"
( 34:65 ): Lauryn asks, "Let's talk botox & fillers, when do you think is the right age to start getting these treatments?"
( 37:12 ): Lauryn asks "What type of diet do you suggest to have glowy skin?"
( 42:31 ): Michael asks, "Since you take such a gentle approach, how do you think people should treat their acne?"
♡ | ♡ | ♡ | ♡ | ♡
FOR A CHANCE TO WIN TSC GOODIES
Comment your favorite part of the episode on my latest IG.
If you rate the podcast & send a screenshot of your review to asklaur[email protected] you'll get my 5 secret beauty tips!
Are you interested in receiving a quick email from me? Sign up for Tipsy Thursday to get my favorite tips, tricks and more straight to your inbox.
If you have a question for us or want to request a guest, comment on our Instagrams ( @theskinnyconfidential & @michaelbosstick )  or ask us in TSC Him & Her Podcast Facebook group. Thank you for your attention and support!
x
Lauryn & Michael
+  find more : Instagram | services | Product
+ This episode is brought to you by CURED NUTRITION a wholistic supplement company straight out of Boulder, Colorado. If you love organic, hemp-derived CBD products like we do, then you need to know about CURED nutrition. Their full spectrum of products works with your bodies system to produce better sleep results, decreased stress levels, and inflammation. All of their products are non psychoactive and they ship straight to your door. As always we have an offer for you to try. Go to curednutrion.com/skinny  and enter promo code SKINNY For 15% off your entire order.
++ This episode is brought to you by THRIVE MARKET. We use Thrive for our online grocery delivery on a weekly basis and we also now get our wine at Thrive! They provide the highest quality products and ingredients delivered straight to our door with unbeatable prices. Be sure to grab our deal by going to to thrivemarket.com/skinny to receive 25% off your first order (Max $20) + free shipping and a 30 day trial.
GET YOUR SKIN FIX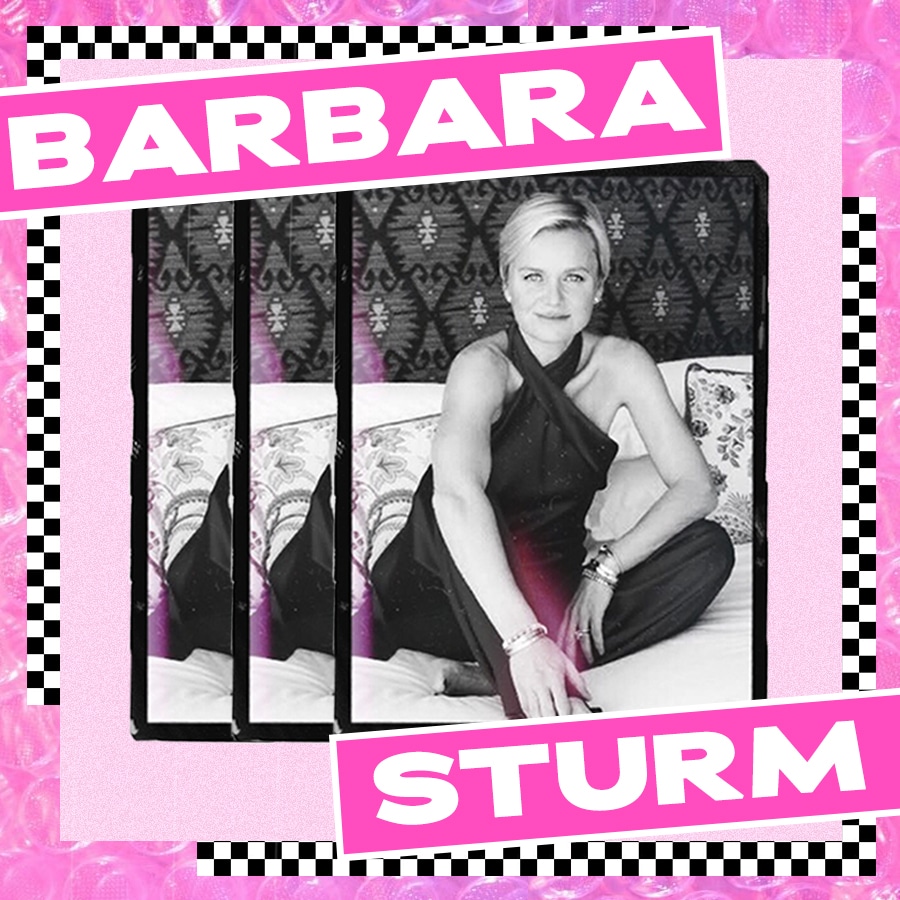 #176 Dr. Barbara Sturm, German aesthetics doctor based out of Dusseldorf, Germany.