This week on THE SKINNY CONFIDENTIAL HIM & HER PODCAST…
( 0:55 ): Welcome back to TSC HIM & HER Show. This week we're really getting into details about how to light a fire and really kick your own ass.
TOPICS WITH LAURYN
( 2:35 ): MORNING ROUTINE.
( 8:05 ): PODCASTS.
( 17:15 ): MORNING PAGES.
( 19:05 ): SYSTEMS & TO DO LISTS.
( 25:00 ): PROGRESS.
( 27:20 ): BOOKS.
( 30:35 ): GRATITUDE.
METNTIONED:
+ hydroflask
+ silk pajamas
+ headspace
+ cotton underwear
+ ped socks
+ track outfit & hat
+ inulin coffee
+ intermittent fasting
+ frother
+ notebook
+ blue light glasses
+ Both of Us: My Life with Farah
+ Create a strategic future
PODCASTS
+ Ed Mylett
+ Lewis Howes
+ Gary Vee
+ Tim ferris
+ Balanced Blonde
+ Champagne Diet
♡ | ♡ | ♡ | ♡ | ♡
FOR A CHANCE TO WIN TSC GOODIES
Comment your motivation tip & tricks on my latest IG.
If you rate the podcast & send a screenshot of your review to [email protected] you'll get my 5 secret beauty tips!
Are you interested in receiving a quick email from me? Sign up for Tipsy Thursday to get my favorite tips, tricks and more straight to your inbox.
If you have a question for us or want to request a guest, comment on our Instagrams ( @theskinnyconfidential & @michaelbosstick )  or ask us in TSC Him & Her Podcast Facebook group. Thank you for your attention and support!
x
Lauryn & Michael
+  find more Lauryn: Instagram | youtube 
++ This episode is brought to you by Poshmark. To try Poshmark go to www.poshmark.com. Listeners of The Skinny Confidential Him & Her get $5 off your first purchase! Just enter the invite code: confidential5 when you sign up. 
++ This episode is brought to you by RITUAL
Forget everything you thought you knew about vitamins. Ritual is the brand that's reinventing the experience with 9 essential nutrients women lack the most. If you're ready to invest in your health, do what I did and go to www.ritual.com/skinny  Your future self will thank you for taking Ritual: Consider it your 'Lifelong-Health-401k'. Why put anything but clean ingredients (backed by real science) in your body?
STREAMLINE YOUR MOTIVATION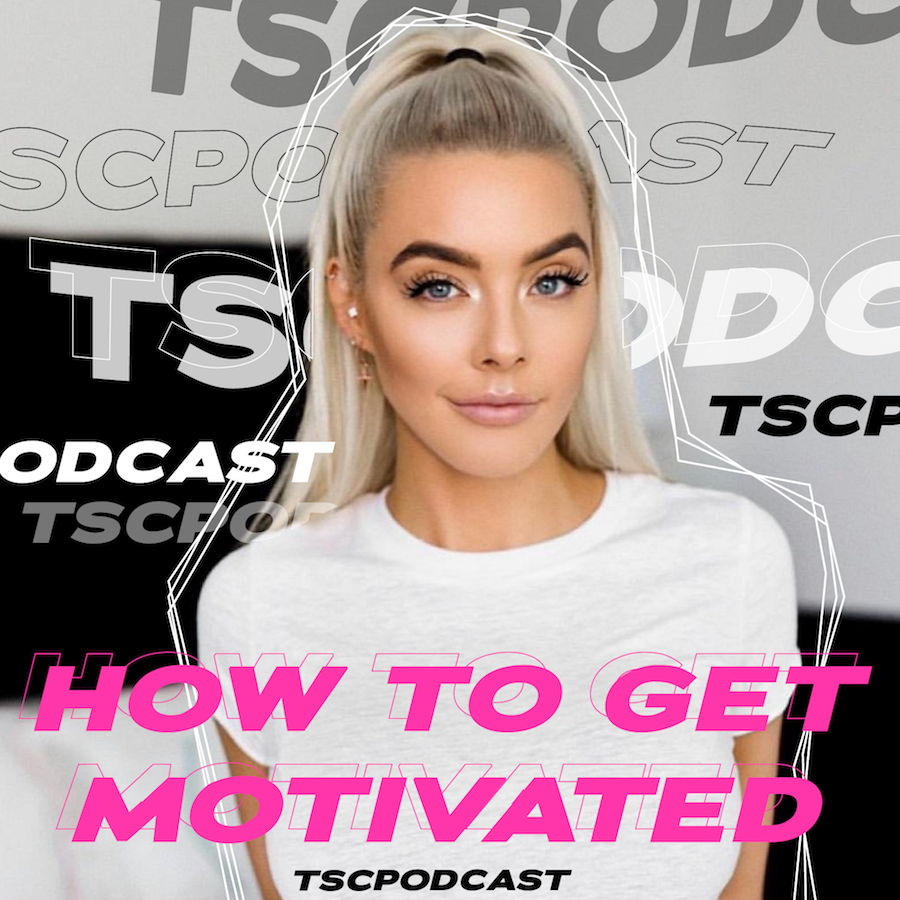 #164: How To Get Motivated w/ Lauryn Evarts