This week on THE SKINNY CONFIDENTIAL HIM & HER PODCAST…
( 0:30 ): Welcome back to TSC HIM & HER Show. Dr. Steven Gundry is an author of the New York times best selling book the Plant Paradox, a cardiac surgeon and medical researcher. On this episode we discuss how our bacteria control our behavior and bodies, the plant paradox and how vegetables could be hurting us, gluten allergies, gut health, weight loss, and human optimization. We also dive into the evolution of the human diet.
DISCUSSION QUESTIONS WITH DR. GUNDRY
( 7:55 ): Lauryn asks, "What are the 7 deadly disruptors?"
( 10:45 ): Lauryn asks, "What if you are not gluten intolerant?"
( 17:30 ): Lauryn asks, "Why is eating gluten in Europe different?"
( 21:50 ): Michael asks, "How have our diets evolved over time?"
( 25:25 ): Lauryn asks, "What plants are acceptable to eat?"
GOOD
+ flaxseed
+ green & lean  – cruciferous – broccoli, kale, brussels sprouts, cauliflower
+cucumber – only when peeled and deseeded
+ sweet potato
+ taro root
+ jicama
NOT SO GOOD
+ peanuts
+ cashews
+ quinoa
+ squashes
+ chia seeds
+ tomato
+ bell pepper
+ eggplant
( 31:40 ): Michael asks, "Why are nightshades deadly?"
( 32:50 ): Lauryn asks, "How do you deseed a tomato?"
( 34:05 ): Michael asks, "What were the common reasons for heart disease?"
( 36:20 ): Lauryn asks, "Let's talk the gut & leaky gut."
( 39:20 ): Michael asks, "What do you say to people who are critics of leaky gut theory?"
( 40:50 ): Lauryn asks, "What are 3 things people can do to change leaky gut?"
( 43:10 ): Michael asks, "Why do we want olive oil on everything?"
( 46:20 ): Michael asks, "What do you think about meat, poultry & fish?"
( 51:40 ): Lauryn asks, "What do you think about intermittent fasting?"
( 57:40 ): Lauryn asks, "Juice or smoothie?"
( 58:35 ): Michael asks, "Where should someone begin with all of this information?"
♡ | ♡ | ♡ | ♡ | ♡
FOR A CHANCE TO WIN TSC GOODIES
Comment your favorite part of the episode on my latest IG.
If you rate the podcast & send a screenshot of your review to asklaur[email protected] you'll get my 5 secret beauty tips!
Are you interested in receiving a quick email from me? Sign up for Tipsy Thursday to get my favorite tips, tricks and more straight to your inbox.
If you have a question for us or want to request a guest, comment on our Instagrams ( @theskinnyconfidential & @michaelbosstick )  or ask us in TSC Him & Her Podcast Facebook group. Thank you for your attention and support!
x
Lauryn & Michael
+  find more Dr. Gundry : Instagram | website | podcast
++ WOO MORE PLAY is the all natural and organic coconut love oil that is changing the way we have sex. With only 4 all natural ingredients WOO is the perfect personal lubricant to spice up your sex life. 
All Him & Her Listeners will receive 20% off your entire order plus free shipping when when visiting www.woomoreplay.com & using promo code HIMANDHER at checkout.
++ This episode is brought to you by THRIVE MARKET. We use Thrive for our online grocery delivery on a weekly basis and we also now get our wine at Thrive! They provide the highest quality products and ingredients delivered straight to our door with unbeatable prices. 
Be sure to grab our deal by going to to https://thrivemarket.com/skinnywine to receive 25% off your first order (Max $20) + free shipping and a 30 day trial. Find the TSC shopping list HERE.
++ This episode is brought to you by Poshmark. To try Poshmark go to www.poshmark.com. Listeners of The Skinny Confidential Him & Her get $5 off your first purchase! Just enter the invite code: confidential5 when you sign up.
EATING IS FOR OLIVE OIL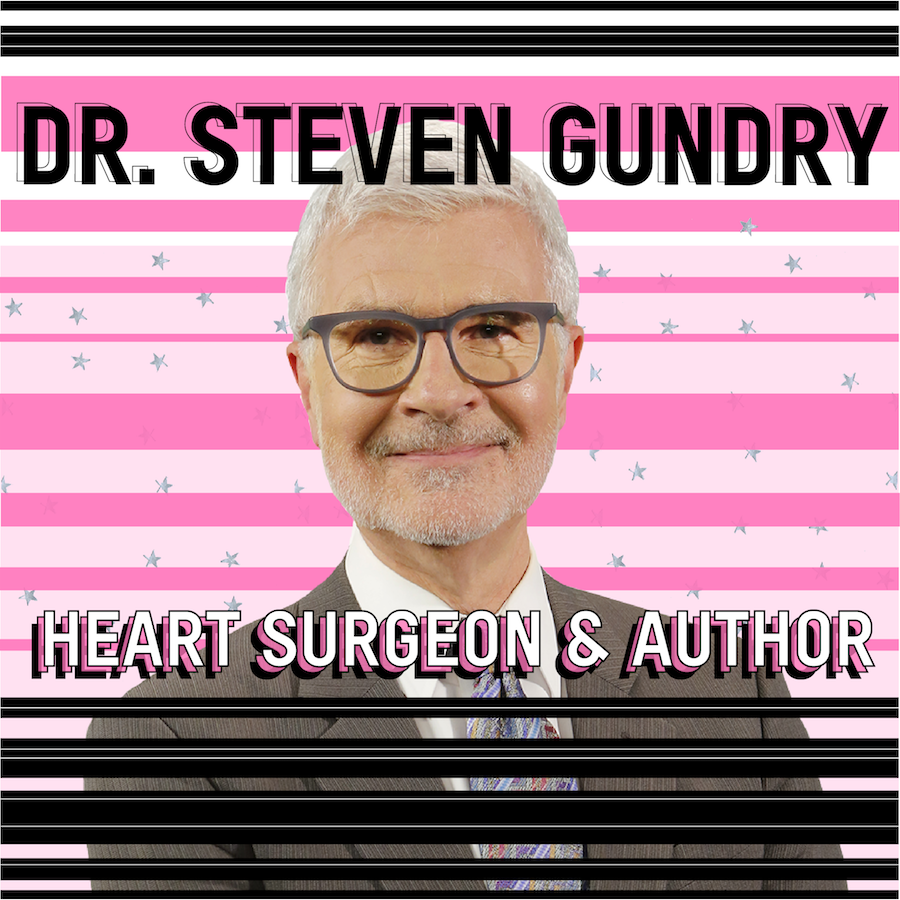 #163: Dr. Steven Gundry