This week on THE SKINNY CONFIDENTIAL HIM & HER PODCAST…
( 1:00 ): Welcome back to TSC HIM & HER Show. This week we're joined by Shaman Durek. On this episode we break down some walls and get vulnerable.
( 6:15 ): We discuss ridding ourselves of guilt, how to remove self limiting beliefs, and the impact of our positive and negative thoughts. We also dive into the world of spiritual healing and remove preconceived notions around practicing shamans.
DISCUSSION QUESTIONS WITH SHAMAN DUREK
( 7:00 ): Michael asks, "Introduce yourself to our audience."
( 8:05 ): Michael asks, "What are some taboos of spirituality?"
( 13:10 ): Michael asks, "What is your approach to shamanism?"
( 17:30 ): Lauryn asks, "How do you tap into reading thoughts?"
( 21:35 ): Michael asks, "Who do you typically work with?"
( 23:20 ): Lauryn asks, "How do you deal with guilt?"
( 33:45 ): Lauryn asks, "You started as a Shaman at age 11. How did that experience begin?"
( 36:00 ): Michael asks, "What was your experience of dying?"
( 39:40 ): Michael asks, "How do you engage with skeptics?"
( 42:05 ): Lauryn asks, "What can the audience do that will make a difference in their lives?"
( 46:10 ): Michael asks, "What would you say to someone who is very stressed?"
( 57:45 ): Lauryn asks, "What do you do when you feel low, depressed or angry?"
♡ | ♡ | ♡ | ♡ | ♡
FOR A CHANCE TO WIN TSC GOODIES
Comment your favorite part of the episode on my latest IG.
If you rate the podcast & send a screenshot of your review to asklaur[email protected] you'll get my 5 secret beauty tips!
Are you interested in receiving a quick email from me? Sign up for Tipsy Thursday to get my favorite tips, tricks and more straight to your inbox.
If you have a question for us or want to request a guest, comment on our Instagrams ( @theskinnyconfidential & @michaelbosstick )  or ask us in TSC Him & Her Podcast Facebook group. Thank you for your attention and support!
x
Lauryn & Michael
+  find more Shaman Durek: Instagram | website | podcast
++ WOO MORE PLAY is the all natural and organic coconut love oil that is changing the way we have sex. With only 4 all natural ingredients WOO is the perfect personal lubricant to spice up your sex life. 
All Him & Her Listeners will receive 20% off your entire order plus free shipping when when visiting www.woomoreplay.com & using promo code HIMANDHER at checkout.
++ This episode is brought to you by THRIVE MARKET. We use Thrive for our online grocery delivery on a weekly basis and we also now get our wine at Thrive! They provide the highest quality products and ingredients delivered straight to our door with unbeatable prices. 
Be sure to grab our deal by going to to https://thrivemarket.com/skinnywine to receive 25% off your first order (Max $20) + free shipping and a 30 day trial.
++ This episode is brought to you by RITUAL
Forget everything you thought you knew about vitamins. Ritual is the brand that's reinventing the experience with 9 essential nutrients women lack the most. If you're ready to invest in your health, do what I did and go to www.ritual.com/skinny  Your future self will thank you for taking Ritual: Consider it your 'Lifelong-Health-401k'. Why put anything but clean ingredients (backed by real science) in your body?
BE YOUR BEST SELF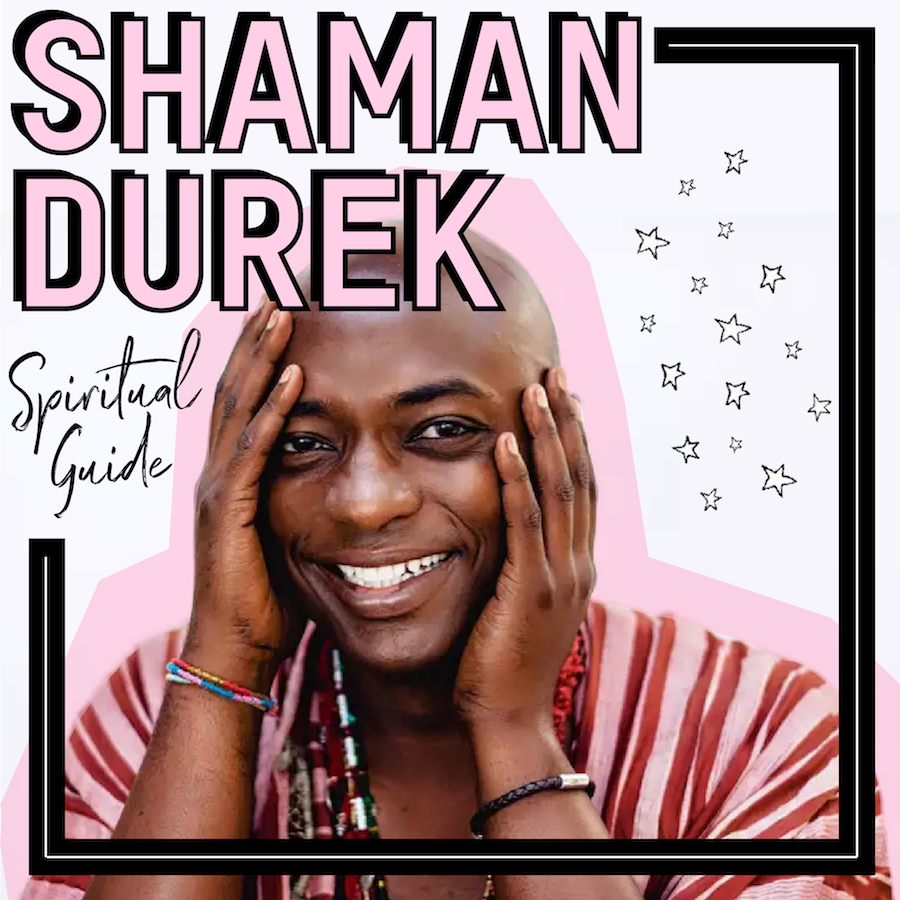 #157: Shaman Durek