This week on THE SKINNY CONFIDENTIAL HIM & HER PODCAST…
( 1:35 ): Welcome back to TSC HIM & HER Show. This episode is all about nutrition modifications that I've picked up along the way from amazing experts and TSC community.
DISCUSSION TOPICS WITH LAURYN
( 4:20 ): INTERMITTENT FASTING.
( 8:40 ): BREAKING THE FAST.
( 14:55 ): LUNCH & SNACK.
( 17:30 ): AT HOME DINNER RECIPES.
( 27:30 ): OUT TO DINNER.
( 29:20 ): DESSERT.
( 30:00 ): ALCOHOL.
( 31:25 ): SKINNY TIPS.
RECIPES
+ gg waffles
+ egg salad
+ spirulina smoothie
+ fab 4 smoothie + Be Well By Kelly podcast
+ inulin coffee + Ingrid podcast
+ gg pizzas
+ spaghetti squash
+ zoodles
+ calm tea
+ micromanage your drink
+ lowest calorie dressing
+ tsc body guide
+ flavored ice cubes
MENTIONED
+ light, movement, hydration
+ headspace
+ hydro flask
+ gg sprinkles
+ blood orange iced tea
+ koffie straw
+ coconut cult yogurt
+ rao's sauce
+ raw almond butter
+ gg crackers
+ four sigmatic
+ spirulina
+ spiralizer
+ hearts of palm noodles
+ what's gaby cooking italian seasoning
+ cauliflower foods pizza jalapeño
+ enjoy life chocolate chips
+ siete lime chips
♡ | ♡ | ♡ | ♡ | ♡
FOR A CHANCE TO WIN TSC BODY GUIDE
Comment your skinny hack on my latest IG.
If you rate the podcast & send a screenshot of your review to asklaur[email protected] you'll get my 5 secret beauty tips!
Are you interested in receiving a quick email from me? Sign up for Tipsy Thursday to get my favorite tips, tricks and more straight to your inbox.
If you have a question for us or want to request a guest, comment on our Instagrams ( @theskinnyconfidential & @michaelbosstick )  or ask us in TSC Him & Her Podcast Facebook group. Thank you for your attention and support!
x
Lauryn & Michael
+  find more Lauryn: Instagram | book | Youtube
++ This episode is brought to you by OMAX. We love OMAX, As you guys know we are huge Omega 3 fans and OMAX3 has some of the purest Omega 3 supplements on the market. Over 75% of Americans Don't get enough Omega 3 in their diet. Omega 3's help improve mental focus, memory and cardiovascular health. Omega 3's also alleviate joint pain and muscle health. OMAX3 is clinically tested and they do what's called a freezer test challenge to verify that each supplement is pure. To try OMAX3 and receive a free box go to www.tryomax.com/skinny
++ This episode is brought to you by FOUR SIGMATIC We have been drinking this company's mushroom-infused elixirs and coffees for over a year now. When we need a break from coffee but still need that extra morning jolt and focus the Mushroom Coffee with Lion's Mane and Chaga is the way to go. Lauryn also drinks the Mushroom Matcha which is a green tea designed as a coffee alternative for those of you who want to cut back on caffeine without losing focus and cognitive boosts. This stuff doesn't actually taste like mushrooms, it's delicious. All of these blends have a ton of nutrients and amino acids to give you balanced energy without the jitters. To try FOUR SIGMATIC products go to foursigmatic.com/skinny and use promo code SKINNY for 15% off all products.
HEALTHY LIVING MUST HAVES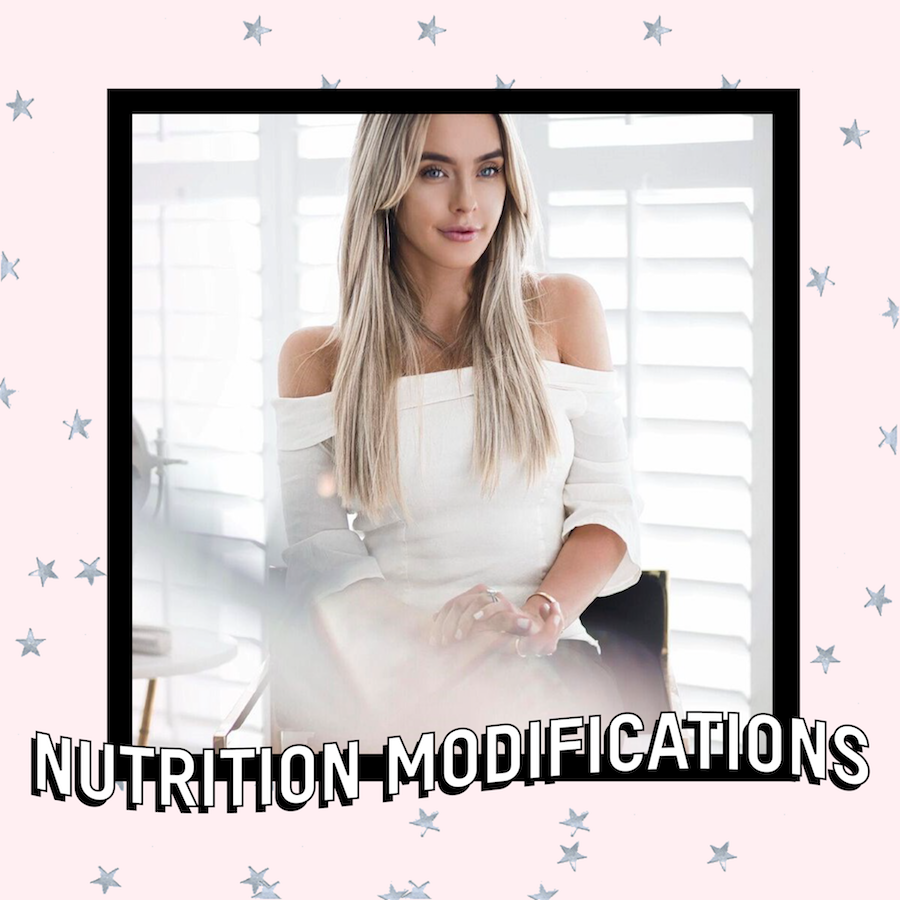 #141: Nutrition Modifications with Lauryn Evarts Bosstick