This week on THE SKINNY CONFIDENTIAL HIM & HER PODCAST…
( 1:35 ): Welcome back to TSC HIM & HER Show. This week we are joined by Melissa Wood. In this episode we discuss addiction, eating disorders, productive routines and much more.
( 3:45 ): VERY exciting announcement: we are hosting our first ever LIVE podcast event. It's at The Grove in LA on Thursday July 12th. To RSVP and grab a free ticket click HERE. We're also giving away 2 round trip tickets! Full directions below:
( 9:30 ): Melissa has been on the podcast before ( ep. 86 ) she was raw and rule and you guys loved her – so we decided to have her back on. This time we wanted to go deeper on her experience with eating disorders.
DISCUSSION QUESTIONS WITH MELISSA
( 14:15): Michael asks: "Let's talk pregnancy."
( 16:55 ): Lauryn asks: "What do you mean by limited belief thinking?"
( 18:50 ): Lauryn asks: "What kind of state of mind were you in during your eating disorder?"
( 20:30 ): Lauryn asks: "Can you remember the first time you did something disordered with your eating?"
( 26:00 ): Lauryn asks: "Did you move out on your own strategically?"
( 28:05 ): Lauryn asks: "How does the eating disorder rear it's ugly head?"
( 29:20 ): Michael asks: "You've been in fist-fights?"
( 30:00 ): Michael asks: "What would trigger you?"
( 31:30): Lauryn asks: "Share your experience abusing adderall."
( 36:55 ): Lauryn asks: "How do you realize there is something wrong?"
( 45:00 ): Lauryn asks: "What were the small tools that helped you?"
( 51:05 ): Michael asks: "What is the reaction you got from people?"
( 52:40 ): Lauryn asks: "How do you approach someone with an eating disorder in an compassionate way?"
( 56:30 ): Lauryn asks: "How do you manage social media?"
( 1:01:10 ): Lauryn asks: "What resources do you suggest?
♡ | ♡ | ♡ | ♡ | ♡
TSC BEAUTY WELLNESS GIVEAWAY
Tell me your favorite part of this episode on my latest Instagram.
If you rate the podcast & send a screenshot of your review to asklaur[email protected] you'll get my 5 secret beauty tips!
Are you interested in receiving a quick email from me? Sign up for Tipsy Thursday to get my favorite tips, tricks and more straight to your inbox.
If you have a question for us or want to request a guest, comment on our Instagrams ( @theskinnyconfidential & @michaelbosstick )  or ask us in TSC Him & Her Podcast Facebook group. Thank you for your attention and support!
lauryn, x
+  find more Melissa: Instagram | website
+++ this episode is brought to you by RITUAL. Ritual is reinventing the experience of vitamins with 9 essential nutrients women lack the most. If you're ready to invest in your health go HERE. ritual.com/skinny
+++ this episode is brought to you by Thrive Market. Get $60 of free organic groceries, supplements, household products, fitness products and much more. Plus free shipping. Go to thrivemarket.com/skinny
MELISSA'S MUST READS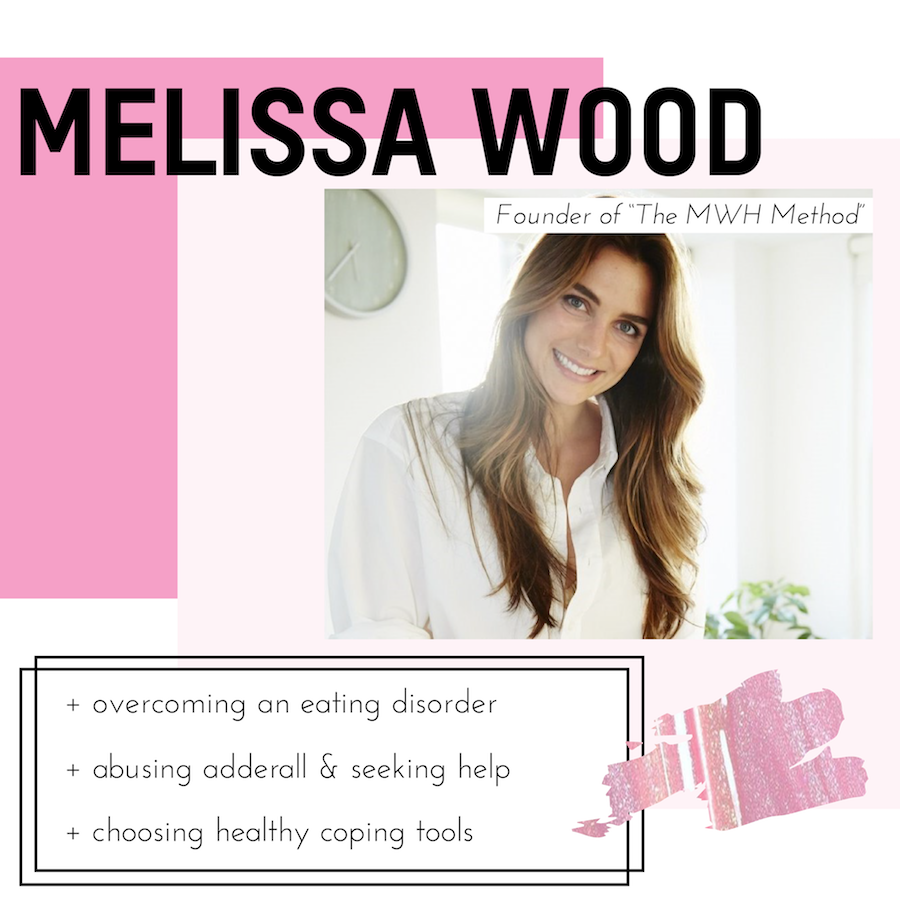 121: Melissa Wood Pt. 2