This week on THE SKINNY CONFIDENTIAL HIM & HER PODCAST…
( 0:55 ): Welcome back to TSC HIM & HER Show. #526: On today's episode we are joined by Todd White. Todd White. Todd is the founder of Dry Farm's Wine. Todd joins the show to discuss the nasty truth about what's in your wine, alcohol, and how to make the decision on what you decide to drink.
DISCUSSION QUESTIONS WITH
( 5:01 ): Lauryn says, "Just to set this up, tell us how you got into wine?"
( 7:20 ): Lauryn asks, "What was the first epiphany dark secret you found that was like holy fuck?"
( 9:17 ): Michael asks, "Why would anyone want these additives?"
( 14:49 ): Lauryn asks, "Since it's from Italy, does it still have all these things in it?"
( 16:52 ): Michael asks, "You think this because there's so many lobbyists in Washington that will bury everything ?"
( 24:52 ): Lauryn says,  "The hangover is so different and I would love for you to elaborate on that."
( 51:05 ): Michael asks, "And that's not necessarily a bad thing is what you're saying?"
( 53:05 ): Michael says, "Even in a nice restaurant, what are you ordering if you don't have access?"
( 1:01:20 ): Lauryn says, "I would love to go through each of these wines and just hear your take on it."
( 1:02:31 ): Lauryn asks, "And what food would you pair this with or anything?"
( 1:04:40 ): Lauryn says, "The next one we did—I really wanted to have really good white wine from France."
( 1:05:30 ): Lauryn says, "And the other one that I wanted and I had to have—and this is a non-negotiable—was a sparkling wine."
♡ | ♡ | ♡ | ♡ | ♡
FOR A CHANCE TO WIN TSC GOODIES
Comment your favorite part of the episode on my latest IG.
If you rate the podcast & send a screenshot of your review to asklaur[email protected] you'll get my 5 secret beauty tips!
Are you interested in receiving a quick email from me? Sign up for Tipsy Thursday to get my favorite tips, tricks and more straight to your inbox.
If you have a question for us or want to request a guest, comment on our Instagrams ( @theskinnyconfidential & @michaelbosstick )  or ask us in TSC Him & Her Podcast Facebook group. Thank you for your attention and support!
x
Lauryn & Michael
+  find more : Instagram | youtube | podcast
GET THE EDIT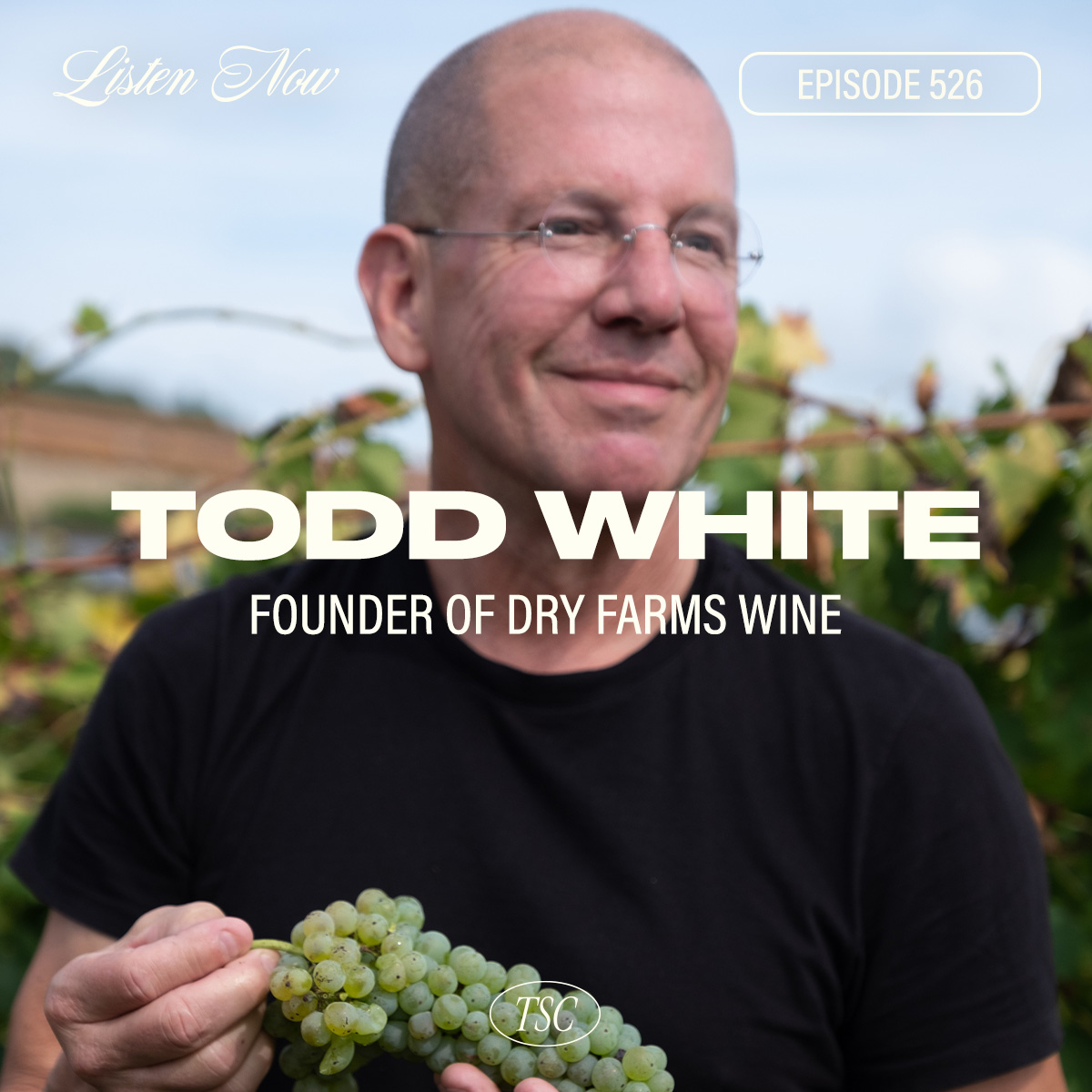 Todd White of Dry Farm Wines