This week on THE SKINNY CONFIDENTIAL HIM & HER PODCAST…
( 0:55 ): Welcome back to TSC HIM & HER Show. #541: On today's episode we are joined by Simon Huck. Simon is a serial entrepreneur and marketing expert who has made a name for himself as a leader in the industry. With a background in fashion, Simon has built and managed several successful businesses, including the branding and marketing agency, Command PR. He has also been a regular commentator and cast member on various television programs. Simon joins the show to discuss how we can get and keep the career of our dreams, the early days of reality television, how PR has changed, and how your passions can unlock much more than an income.
DISCUSSION QUESTIONS WITH
( 3:39 ): Lauryn says, "I want you to go back to where you grew up, how you grew up, if you knew that you were meant for New York, for Hollywood."
( 6:55 ): Lauryn asks, "Were your parents always like 'you do you?"
( 7:42 ): Lauryn asks, "What are some of your first celebrity moments where you're like oh my god I've come so far?"
( 10:30 ): Lauryn asks, "And at this point are you single ready to mingle? Are you dating? What's your love life look like?"
( 13:07 ): Lauryn says, "Who are the celebrity epiphanies you look back on and you're like, 'This was such a moment for me.'"
( 14:38 ): Lauryn asks, "At what point do you decide you want to do spin crowd?"
( 17:49 ): Lauryn asks, "What's a crisis that sort of happened—it could be in 2007–that you helped put the fire out that's sort of public knowledge?"
( 21:12 ): Michael asks, "Why did you decide to leave being a publicist?"
( 22:28 ): Lauryn asks, "At this point, was the Kardashians as powerful of a show as it is now? Or was it kind of just coming up when your first appearance happens?"
( 29:28 ): Lauryn asks, "As the show starts to go on, at what point do you launch your own businesses and then go into business as a partner of Lemy?"
( 35:09 ): Lauryn asks, "What are the points you guys hit when you're making a candle?"
( 36:50 ): Lauryn says, "Tell me about who proposed, how they proposed, the wedding, and how you were a bridezilla?"
( 39:46 ): Lauryn asks, "How did you decide to have Melissa Wood marry you?"
( 43:20 ): Lauryn asks, "How has married life been?"
( 52:58 ): Lauryn asks, "How does this idea even start?"
( 56:16 ): Lauryn asks, "How are you involved in the day-to-day basis?"
( 58:40 ): Lauryn asks, "What is the pattern of what people do in human nature?"
( 59:23 ): Lauryn asks, "What's the Judy playbook for social media?"
( 1:00:04 ): Lauryn asks, "Do we have a code for anything?"
( 1:01:29 ): Lauryn asks, "Is there only one kit of Judy?"
♡ | ♡ | ♡ | ♡ | ♡
FOR A CHANCE TO WIN TSC GOODIES
Comment your favorite part of the episode on my latest IG.
If you rate the podcast & send a screenshot of your review to asklaur[email protected] you'll get my 5 secret beauty tips!
Are you interested in receiving a quick email from me? Sign up for Tipsy Thursday to get my favorite tips, tricks and more straight to your inbox.
If you have a question for us or want to request a guest, comment on our Instagrams ( @theskinnyconfidential & @michaelbosstick )  or ask us in TSC Him & Her Podcast Facebook group. Thank you for your attention and support!
x
Lauryn & Michael
+  find more : Instagram | youtube | podcast
GET THE EDIT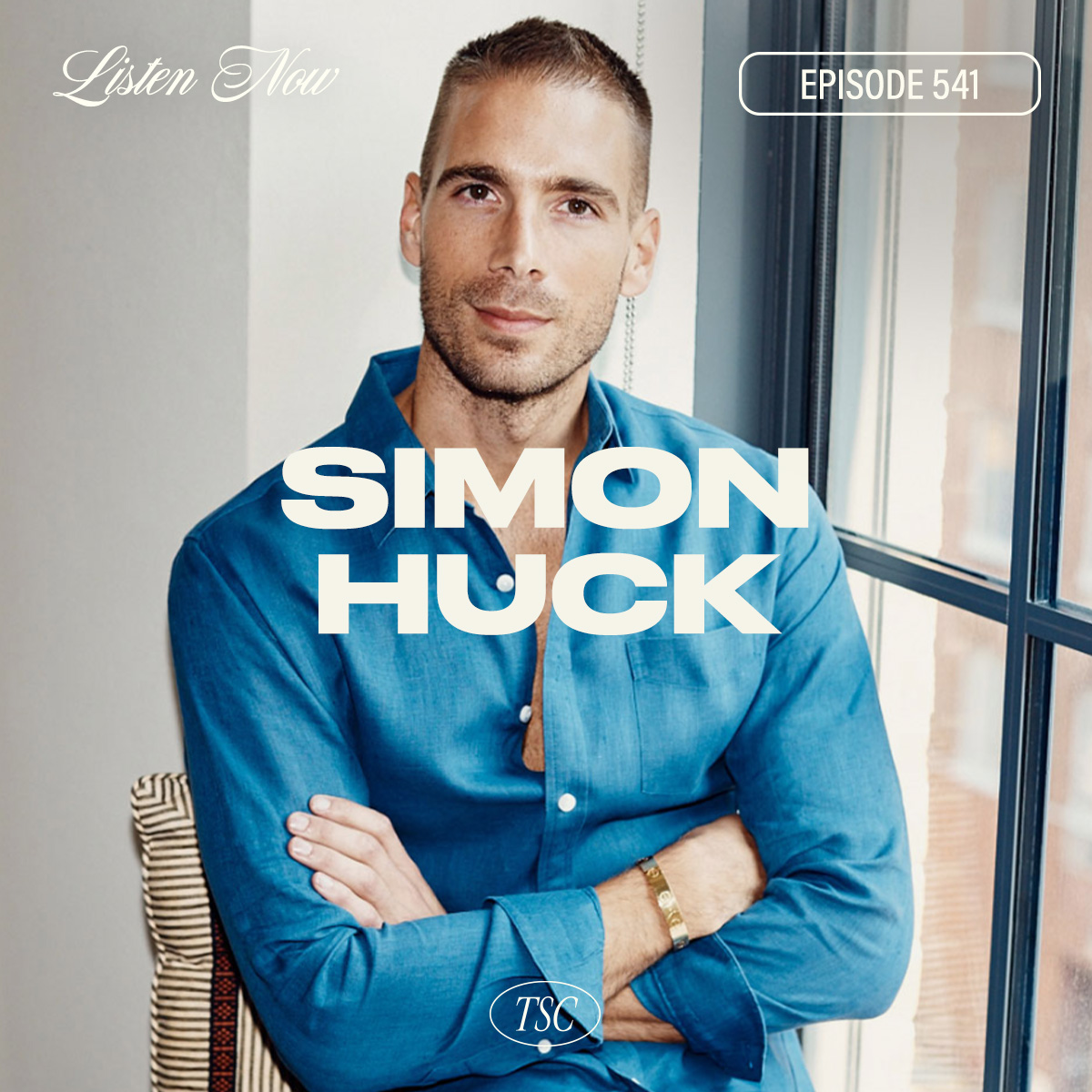 Simon Huck