This week on THE SKINNY CONFIDENTIAL HIM & HER PODCAST…
( 0:55 ): Welcome back to TSC HIM & HER Show. #537: On today's episode we are joined by Michelle Pfeiffer. Michelle Pfeiffer is an American actress and producer known for her versatile performances in a wide range of films. She began her acting career in the 1980s and quickly established herself as one of Hollywood's leading ladies. Pfeiffer began her career with small roles in films such as "Grease 2" and "Falling in Love Again" before achieving critical acclaim and commercial success in the film "Scarface". Pfeiffer has received numerous awards and accolades throughout her career, including three Golden Globe Awards and one Academy Award nomination. Today she joins the show to discuss her career, how to find passion, longevity, health, beauty, and wellness. We also discuss her latest passion project Henry Rose.
DISCUSSION QUESTIONS WITH
( 3:48 ): Lauryn- "I would love to give a little context to the audience to where you grew up."
( 5:45 ): Lauryn asks,  "When you catch the acting bug, how do you even go about prepping for acting?"
( 8:30 ): Lauryn asks, "What was the first role you were recognized for?"
( 10:30 ): Lauryn asks, "When you're starting out in your career, all of a sudden you're sharing the same script, sharing the same screen, as someone like Al Pacino, are you fully confident?"
( 15:13 ): Lauryn says, "When you're doing White Oleander, and you said it was the farthest from you and there was a dark energy around the role. Does that take a toll on your regular life?"
( 31:40 ): Michael asks, "Just fragrance in general?"
( 35:51 ): Lauryn asks, "Why did you decide to start with perfume?"
( 41:53 ): Lauryn says, "You need something for guys."
( 44:02 ): Michael asks, "When did you start to get interested in taking care of yourself?"
( 52:20 ): Lauryn says, "It says here that you were vegan for years and now you're paleo?"
( 56:05 ): Lauryn says, "Your beauty routine. Mornings, in the nights. Do you have anything that you do?
( 1:01:14 ): Lauryn asks, "What's  your exercise that you like?"
♡ | ♡ | ♡ | ♡ | ♡
FOR A CHANCE TO WIN TSC GOODIES
Comment your favorite part of the episode on my latest IG.
If you rate the podcast & send a screenshot of your review to asklaur[email protected] you'll get my 5 secret beauty tips!
Are you interested in receiving a quick email from me? Sign up for Tipsy Thursday to get my favorite tips, tricks and more straight to your inbox.
If you have a question for us or want to request a guest, comment on our Instagrams ( @theskinnyconfidential & @michaelbosstick )  or ask us in TSC Him & Her Podcast Facebook group. Thank you for your attention and support!
x
Lauryn & Michael
+  find more : Instagram | youtube | podcast
GET THE EDIT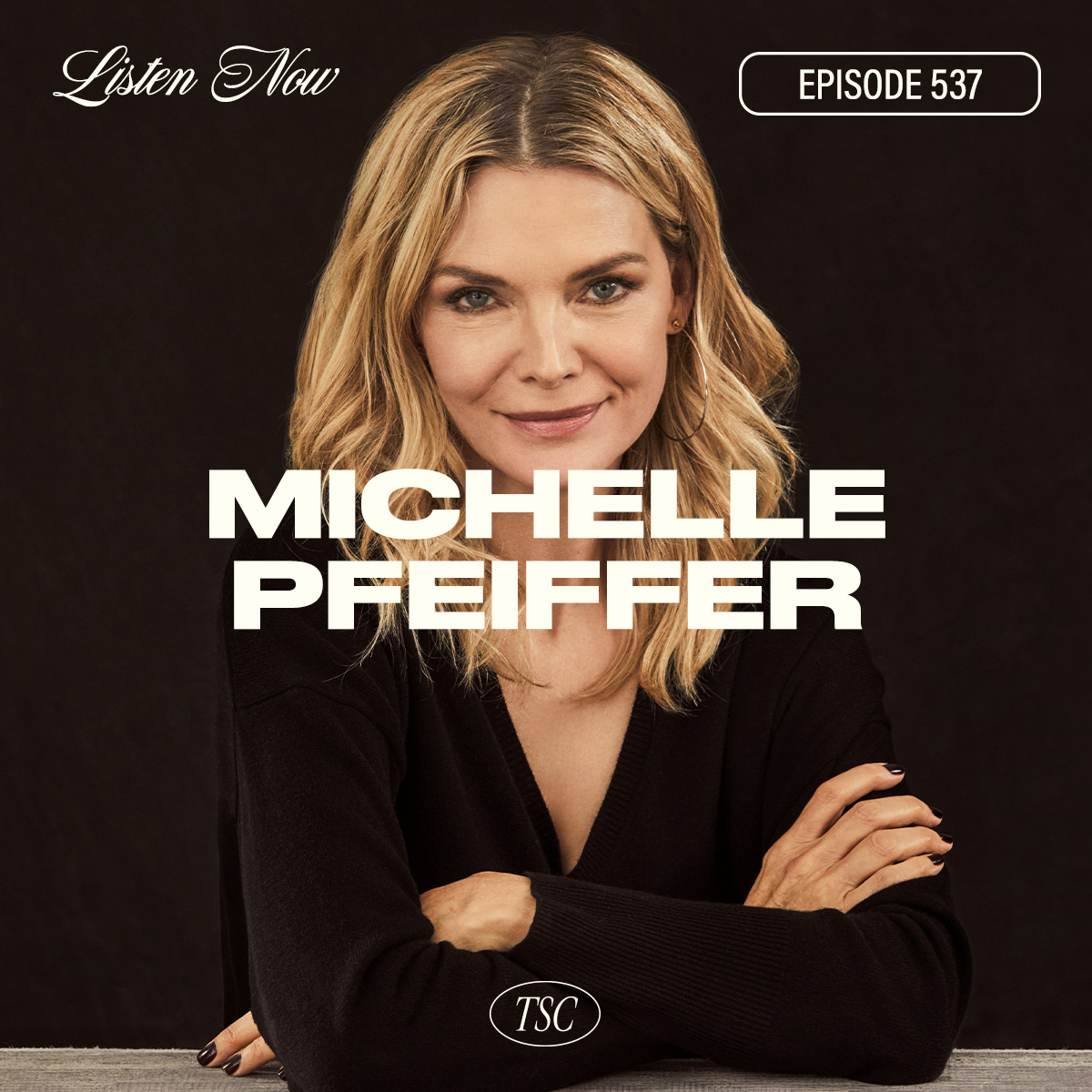 Michelle Pfeiffer