This week on THE SKINNY CONFIDENTIAL HIM & HER PODCAST…
( 0:55 ): Welcome back to TSC HIM & HER Show. #527: On today's we are joined by Michele Henry. Michele is a serial entrepreneur and founder of FACE FOUNDRIÉ, a focused facial bar with 22+ locations across the country and 65 more to come in 2023. She started her previous company with just $8000 and exited after garnering over $25million in sales. Now, the 40 under 40 honoree is dominating the skincare industry with a revolutionary franchise concept. Michelle joins the show to discuss how to build confidence, trust your gut, and execute on your wildest dreams.
DISCUSSION QUESTIONS WITH
( 5:23 ): Lauryn asks, "How did you grow up? What was your childhood like? Start there."
( 9:47 ): Lauryn asks, "You have 8,000 dollars. How did you grow it, tangible takeaway for the audience, to a 25 million dollar business?
( 12:00 ): Michael asks, "What are some of the things you were personally taking on in the early days?"
( 13:12 ): Lauryn asks, "When you sold your business did you jump into something right away?"
( 14:31 ): Lauryn asks, "And at this point when you're such an executor, you're such an entrepreneur, what does your partner look like in this?"
( 17:08 ): Lauryn asks, "When he said that to you did you leave immediately or was it again like a slow trickle where you had to be like okay this is not the right relationship to support my career?"
( 20:45 ): Lauryn asks, "When did you start to really see the momentum of face foundrie?"
( 23:41 ): Lauryn asks, "Did you know before you launched this that you wanted it to be a franchise?"
( 24:19 ): Lauryn asks, "What do you see people do wrong with a franchise, one, and how do you go about starting them if they want a really powerful, positive franchise?"
( 29:13 ): Lauryn asks, "How do you deal with all these outside people?"
( 35:33 ): Lauryn asks, "What are some non negotiables when it comes to your skincare routine?"
( 37:22 ): Lauryn asks, "What are other procedures that you like?"
( 38:50 ): Lauryn asks, "If you were to tell someone to go into face foundry, what would you tell someone?"
( 40:46 ): Lauryn asks, "What if someone's interested in opening a franchise?"
( 46:39 ): Lauryn says, "We have all sorts of people who want to start a business. What are your tips for them?"
( 48:14 ): Lauryn says. "You mentioned post-partum you had skin problems."
♡ | ♡ | ♡ | ♡ | ♡
FOR A CHANCE TO WIN TSC GOODIES
Comment your favorite part of the episode on my latest IG.
If you rate the podcast & send a screenshot of your review to asklaur[email protected] you'll get my 5 secret beauty tips!
Are you interested in receiving a quick email from me? Sign up for Tipsy Thursday to get my favorite tips, tricks and more straight to your inbox.
If you have a question for us or want to request a guest, comment on our Instagrams ( @theskinnyconfidential & @michaelbosstick )  or ask us in TSC Him & Her Podcast Facebook group. Thank you for your attention and support!
x
Lauryn & Michael
+  find more : Instagram | youtube | podcast
GET THE EDIT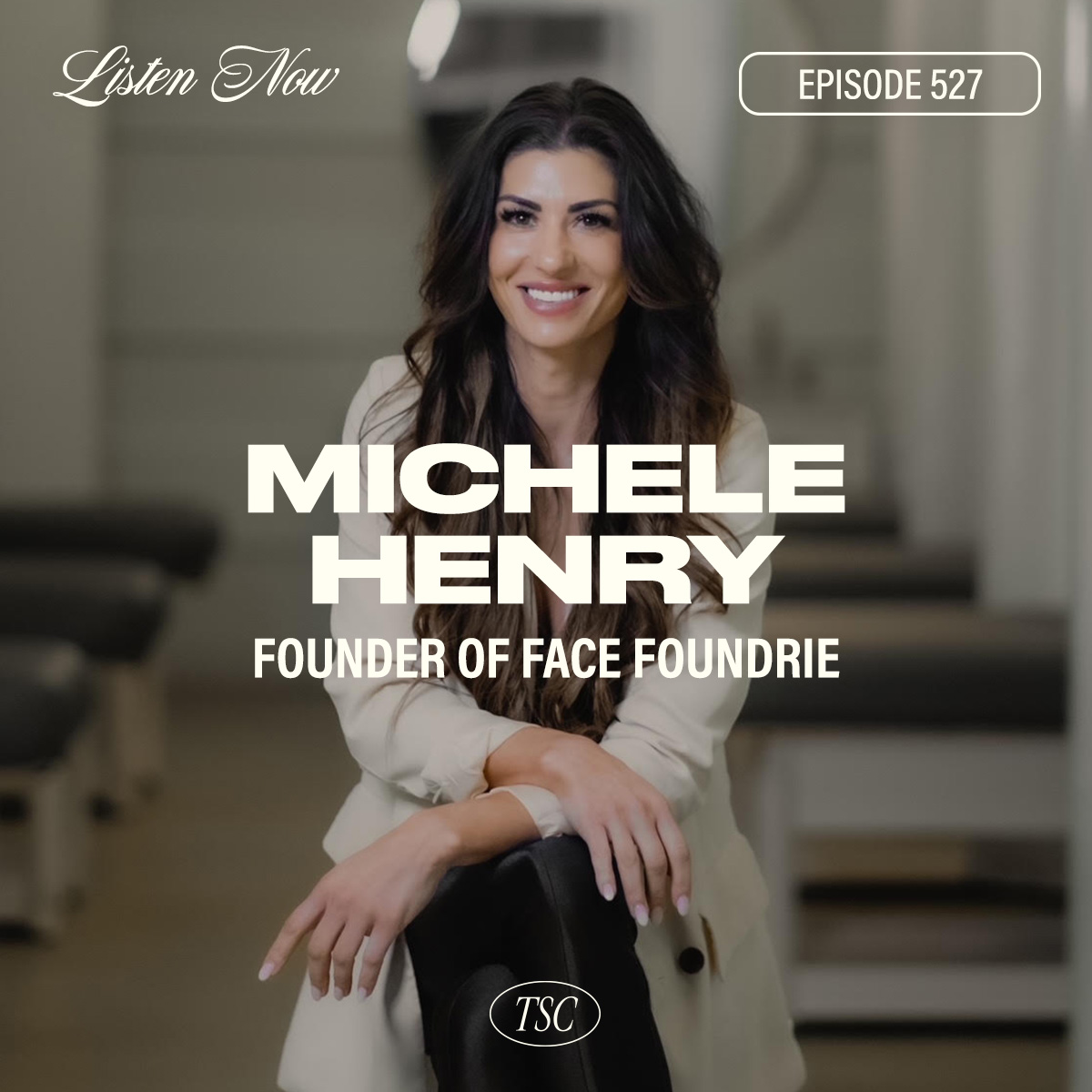 Michele Henry of Face Foundrie