This week on THE SKINNY CONFIDENTIAL HIM & HER PODCAST…
( 0:55 ): Welcome back to TSC HIM & HER Show. #568: Today we're welcoming 90's icon Mark McGrath to the show. Beginning his career as the lead singer of hit band Sugar Ray, Mark has co-hosted EXTRA from 2004 until 2008 and hosted cultural staples such as The Victoria's Secret Fashion Show, NBC's Radio Music Awards, MTV's Rock N' Jock, and so many more. Plus, he starred in the first American season of Celebrity Big Brother, coming in 3rd for the season. Today we sat down with Mark McGrath to talk about all things 90's nostalgia, the rock and roll lifestyle, and how he made his marriage work in the world of fame & fortune and after infidelity. He also gets into how fame & work evolves as you get older, how the industry sometimes requires you to "sell your soul", & how he personally navigated life in the spotlight. He also gets into the details of how human interaction has been slowing in the last 2 decades, how personal branding has helped him remain relevant, and how to stay grounded in the music industry.
DISCUSSION QUESTIONS WITH
( 4:30 ): Lauryn asks, "What was Gary Bussy in? I can't remember."
( 4:58 ): Lauryn asks, "So who else was on celebrity apprentice besides you, Gary, and Meatloaf?"
( 5:56 ): Lauryn asks, "Was he nice?"
( 8:50 ): Lauryn asks, "How did you even get into music?"
( 11:24 ): Michael asks, "When you say you didn't have any music talent, how did you develop that talent?"
( 14:18 ): Lauryn says, "You really did a good job of branding yourself. Was there strategy there?"
( 16:31 ): Lauryn asks, "Was that strategic or was that just like your look?"
( 24:24 ): Lauryn asks, "When you're performing now, is it so different from when you used to perform because of the cell phones?"
( 25:16 ): Lauryn asks, "How did you manage to stay so grounded and not get into drugs or alcohol like so many of the rockstars do?"
( 27:04 ): Lauryn asks, "What's the hardest part about going on the road?"
( 28:48 ): Lauryn asks, "How did you meet your wife?"
( 32:02 ): Lauryn asks, "How do you recover from infidelity?"
( 37:17 ): Lauryn asks, "So you're saying your dealing with things from years and years and years ago still?"
( 38:36 ): Lauryn asks, "Do you think don't ask don't tell works in any scenario?"
( 42:33 ): Michael says, "I wonder how you  that—being maybe lesser known to national, international stage quickly."
( 45:07 ): Lauryn asks, "What did you do when it was intrusive?"
( 46:59 ): Lauryn asks, "In retrospect, are you glad it didn't go to that Brittany spears level?"
( 58:08 ): Lauryn asks, "If you, with all your wisdom that you have now, could tell your 27-year old self three core principles, what are those principles that you would go back tell you that you maybe didn't know at 27?"
( 59:33 ): Lauryn asks, "What's your second code principle?"
( 1:05:37 ): Lauryn asks, "What is the coolest thing you've got to do?"
( 1:11:28 ): Lauryn asks, "Are you close to your parents now?"
( 1:12:33 ): Lauryn asks, "Can you tell us the story of how you met Dr. Ghadir?"
( 1:16:23 ): Lauryn asks, "And how hard was it have twins?"
♡ | ♡ | ♡ | ♡ | ♡
FOR A CHANCE TO WIN TSC GOODIES
Comment your favorite part of the episode on my latest IG.
If you rate the podcast & send a screenshot of your review to asklaur[email protected] you'll get my 5 secret beauty tips!
Are you interested in receiving a quick email from me? Sign up for Tipsy Thursday to get my favorite tips, tricks and more straight to your inbox.
If you have a question for us or want to request a guest, comment on our Instagrams ( @theskinnyconfidential & @michaelbosstick )  or ask us in TSC Him & Her Podcast Facebook group. Thank you for your attention and support!
x
Lauryn & Michael
+  find more : Instagram | youtube | podcast
GET THE EDIT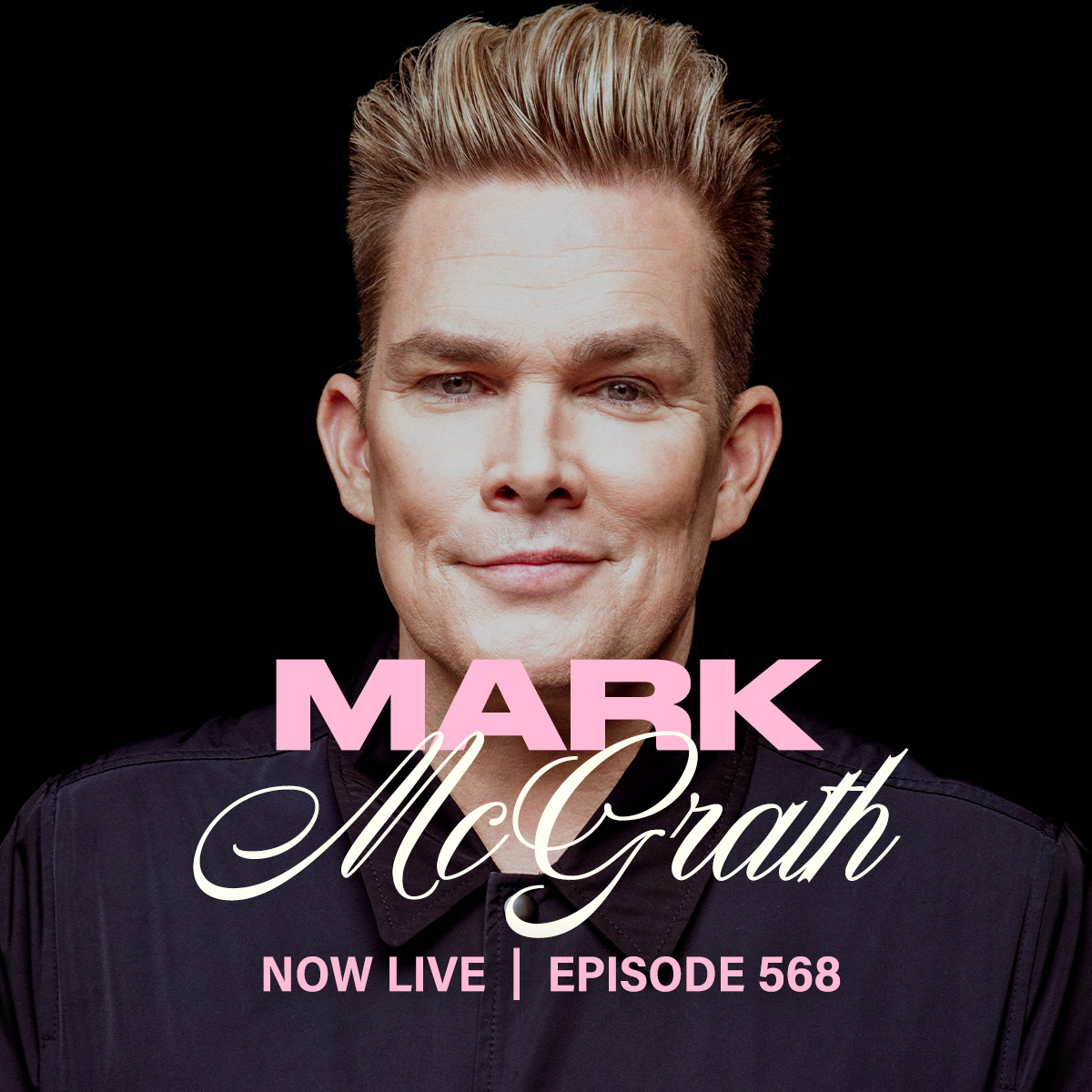 Mark McGrath