This week on THE SKINNY CONFIDENTIAL HIM & HER PODCAST…
( 0:55 ): Welcome back to TSC HIM & HER Show. #477: On today's episode we are joined by Laura Clery. Laura is an actress, author, and comedian best known for posting comedy sketches and vlogs about her day-to-day life. Today Laura joins the show to tell us some of her wildest stories which include; running away to Mexico, drugging her own sister, happy endings, and more.
DISCUSSION QUESTIONS WITH
( 19:17 ): Lauryn asks, "When did you start to notice a shift with all this stuff in Hollywood?"
( 21:28 ): Lauryn asks, "Was your journey with addiction something that was quick and fast and hard?"
( 22:55 ): Michael asks, "What age did you find it?"
( 25:38 ): Lauryn asks. "When you have your epiphany, do you immediately go into rehab? Do you go to AA?"
( 37:22 ): Laurynn asks, "Is that relief when someone says that to you and you're so deep in your addiction?" 
( 38:26 ): Lauryn asks, "At what point do you meet your husband?"
( 55:31 ): Lauryn asks, "How did you still not want to kill the person that was involved with him?"
( 1:01:55 ): Lauryn asks, "So you go in and you think you're getting a massage?"
( 1:07:27 ): Lauryn says, "I want to get to the part where you give birth live."
( 1:10:09 ): Lauryn asks, "But can you see everything?"
( 1:12:16 ): Lauryn says, "I had really bad post-partum depression and anxiety. It sounds like you did too?"
( 1:16:26 ): Lauryn asks, "What time do they go to bed?"
( 1:22:25 ): Lauryn asks, "Why are people so judgmental about breastfeeding?"
♡ | ♡ | ♡ | ♡ | ♡
FOR A CHANCE TO WIN TSC GOODIES
Comment your favorite part of the episode on my latest IG.
If you rate the podcast & send a screenshot of your review to asklaur[email protected] you'll get my 5 secret beauty tips!
Are you interested in receiving a quick email from me? Sign up for Tipsy Thursday to get my favorite tips, tricks and more straight to your inbox.
If you have a question for us or want to request a guest, comment on our Instagrams ( @theskinnyconfidential & @michaelbosstick )  or ask us in TSC Him & Her Podcast Facebook group. Thank you for your attention and support!
x
Lauryn & Michael
+  find more : Instagram | youtube | podcast
GET THE EDIT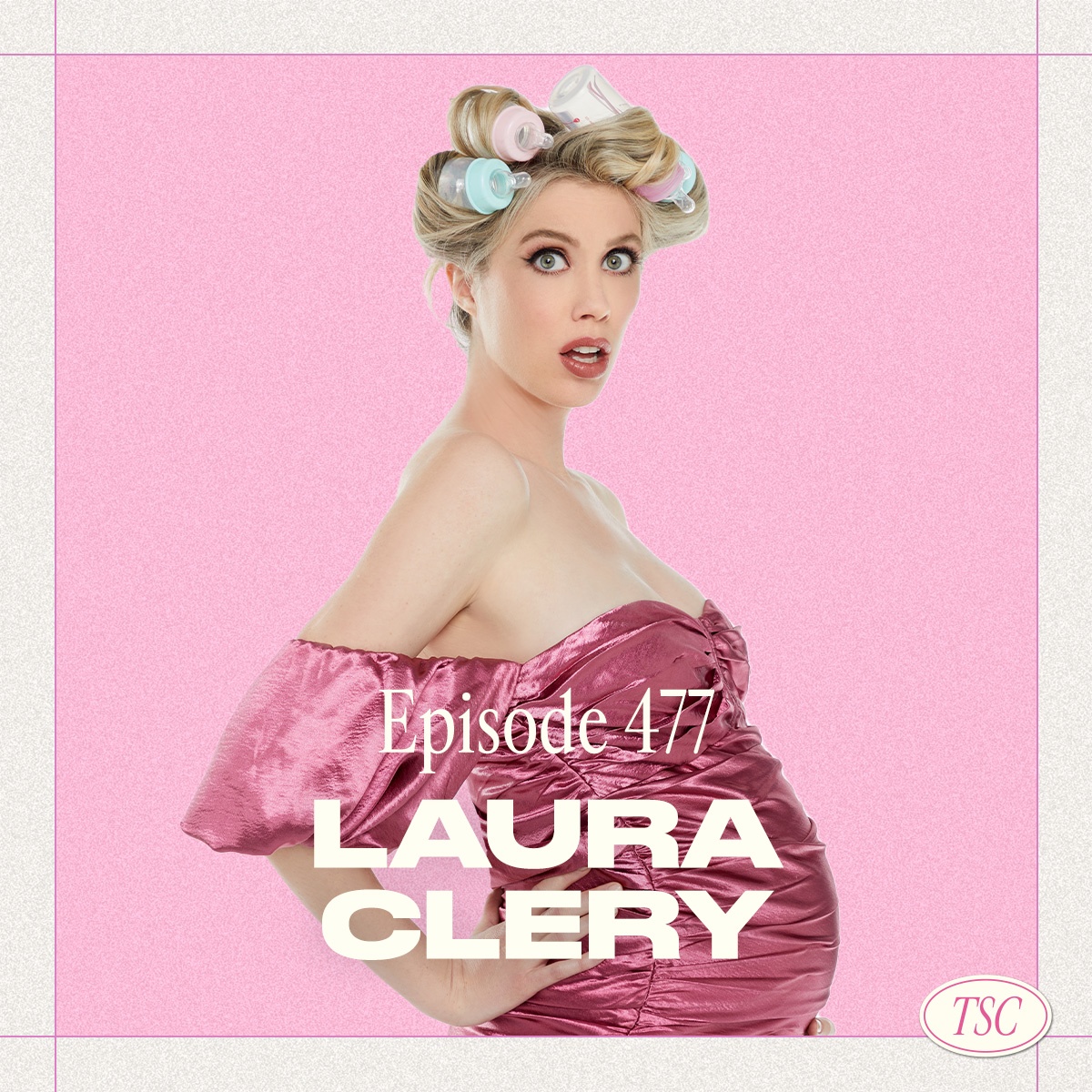 Laura Clery