This week on THE SKINNY CONFIDENTIAL HIM & HER PODCAST…
( 0:55 ): Welcome back to TSC HIM & HER Show. #518: On today's episode we are joined once again by our friend Kaitlyn Bristowe. Kaitlyn is a Canadian television personality, podcast host, and entrepreneur best known for being a contestant on the nineteenth season of ABC's The Bachelor, and as the lead on the eleventh season of The Bachelorette. She is also the host of the Off The Vine podcast. Kaitlyn returns to discuss what life is like after going on the bachelor and bachelorette, good and bad lifestyle choices, overcoming obstacles, and wellness advice.
DISCUSSION QUESTIONS WITH
( 7:28 ): Lauryn says, "You just walked in the studio with your best friend who's been working for you for 7 years. Working with you I should say, because my little sister works with me, not for me. How is that? What's the hack?
( 8:31 ): Lauryn says, "You've had strategy and intention. Obviously there's a lot that goes on behind the scenes. Is that something you feel like set you apart from other people who've been on the show?"
( 11:55 ): Lauryn asks, "Why are you the most controversial bachelorette?"
( 13:44 ): Lauryn says, "Discuss the whole dancing with the stars thing."
( 17:27 ): Michael asks, "When you go on something like Bachelor/Bachelorette, and you sign something like that, for people that are wondering how long do they then control derivatives to your life?"
( 18:21 ): Lauryn asks, "How did you go from that and calling him out on Twitter and hosting the bachelorette?"
( 19:33 ): Michael asks, "What happened to him again?"
( 19:51 ): Lauryn asks, "Is there any redemption for him right now?"
( 25:37 ): Lauryn asks, "When did you realize you were falling for Jason?"
( 32:05 ): Lauryn asks, "Do you still talk to Nick? Do you still talk to Chris? And do you still talk to Sean?"
( 34:11 ): Lauryn says, "Tell us about the song."
( 35:25 ): Lauryn asks, "How have you managed to balance all of that? And what is your strategy moving forward since there isn't this show that you can short of use the platform on?"
( 37:45 ): Lauryn asks, "When you burn out what do you do?"
( 47:08 ): Lauryn asks, "What do you think has made your instagram account a place that is so real and vulnerable?"
( 50:51 ): Lauryn says, "I'm in the midst of losing 20 pounds, so you got to give us some secrets."
( 51:30 ): Lauryn asks, "Does Jason put up with the fish filet in his car?"
( 57:15 ): Lauryn asks, "What are you working on?"
♡ | ♡ | ♡ | ♡ | ♡
FOR A CHANCE TO WIN TSC GOODIES
Comment your favorite part of the episode on my latest IG.
If you rate the podcast & send a screenshot of your review to asklaur[email protected] you'll get my 5 secret beauty tips!
Are you interested in receiving a quick email from me? Sign up for Tipsy Thursday to get my favorite tips, tricks and more straight to your inbox.
If you have a question for us or want to request a guest, comment on our Instagrams ( @theskinnyconfidential & @michaelbosstick )  or ask us in TSC Him & Her Podcast Facebook group. Thank you for your attention and support!
x
Lauryn & Michael
+  find more : Instagram | youtube | podcast
GET THE EDIT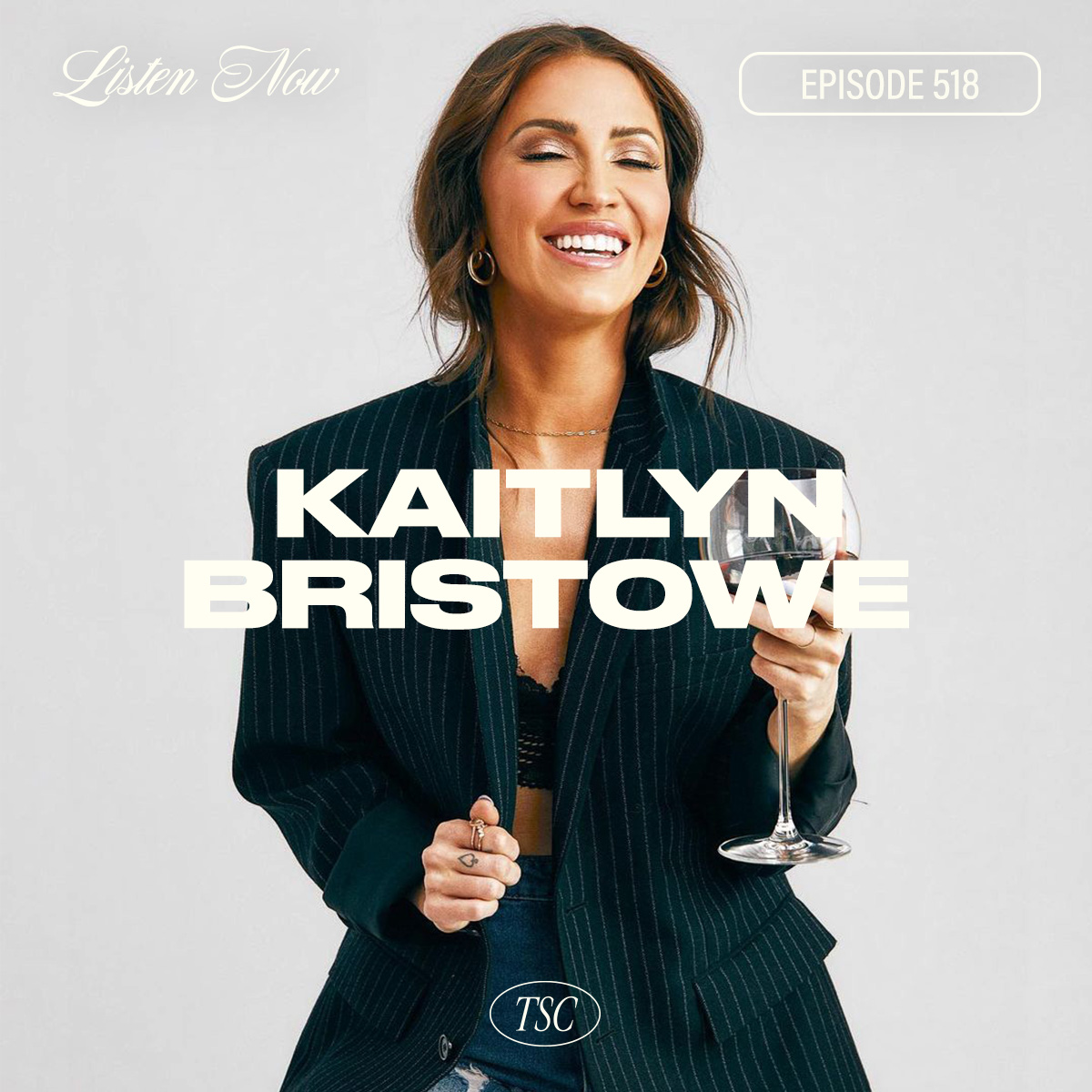 Kaitlyn Bristowe