I Stand With My Pack
- How To Get Involved With Charity, The Dark Side Of Animal Breeding, Human Connection, & Paying It Back Ft. I Stand With My Pack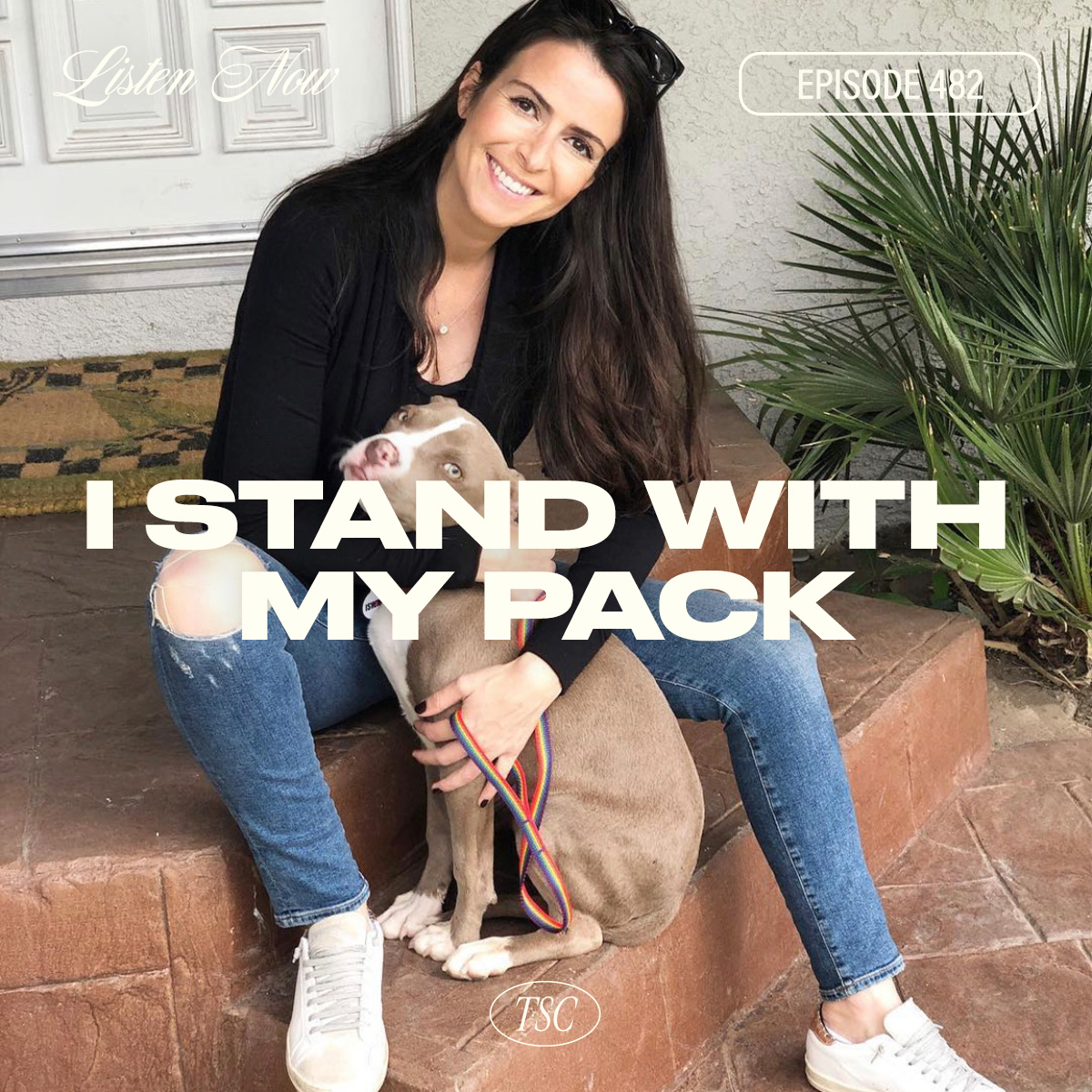 This week on THE SKINNY CONFIDENTIAL HIM & HER PODCAST…
( 0:55 ): Welcome back to TSC HIM & HER Show. #482: On today's episode we are joined by the founders of I Stand With My Pack. I Stand With My Pack is a non-profit organization providing global assistance to save the lives of animals and prevent suffering and cruelty. ISWMP's domestic efforts focus on the successful removal of dogs from LA city and county as well as other parts of California high risk kill shelters, assisting them through the rehabilitative process and successfully placing them in their forever homes.
DISCUSSION QUESTIONS WITH
( 4:45 ): Lauryn asks, "Was there an animal that you can pinpoint that was the epiphany to start this kind of organization?"
( 5:24 ): Lauryn asks, "How old were you when you saw war and where?"
( 10:31 ): Michael asks, "Can you clarify the difference between responsible breeding and backyard breeding?"
( 16:26 ): Lauryn asks, "What are some of these cases that you're seeing?"
( 21:55 ): Lauryn asks, "What do you do if the puppy has distemper?"
( 27:59 ): Lauryn asks, "Are we rescuing pigs over here?"
( 47:27 ): Lauryn asks, "I want to know how you guys separate at the end of the night."
( 58:38 ): Lauryn asks, "Is there an animal we can shoutout that needs a special type of home?"
( 59:37 ): Lauryn asks, "Is this limited to the state they've lived in?"
( 1:04:23 ): Lauryn asks, "Where can everyone find you?"
♡ | ♡ | ♡ | ♡ | ♡
FOR A CHANCE TO WIN TSC GOODIES
Comment your favorite part of the episode on my latest IG.
If you rate the podcast & send a screenshot of your review to asklauryn@theskinnyconfidential.com you'll get my 5 secret beauty tips!
Are you interested in receiving a quick email from me? Sign up for Tipsy Thursday to get my favorite tips, tricks and more straight to your inbox.
If you have a question for us or want to request a guest, comment on our Instagrams ( @theskinnyconfidential & @michaelbosstick )  or ask us in TSC Him & Her Podcast Facebook group. Thank you for your attention and support!
x
Lauryn & Michael
+  find more : Instagram | youtube | podcast
GET THE EDIT