This week on THE SKINNY CONFIDENTIAL HIM & HER PODCAST…
( 0:55 ): Welcome back to TSC HIM & HER Show. #542: On today's episode we are joined by Tieghan Gerard, also known as Half Baked Harvest. Tieghan is a food photographer, stylist, recipe developer, and author of the Half Baked Harvest Cookbook Half Baked Harvest Super Simple New York Times bestseller. Her blog, Half Baked Harvest, features a hearty mix of savory, sweet, healthy, and indulgent recipes. She believes every diet should include a little bit of chocolate because balance is the key to life! Today we discuss Tieghan journey as a food blogger turned author, we also discuss her lifestyle, and how food plays a role in her creative visions, & we also discuss a balanced diet.
DISCUSSION QUESTIONS WITH
( 4:04 ): Lauryn says, "Family of 10. 10 siblings or 10 total?"
( 7:10 ): Lauryn asks, "What are some challenges you had during your childhood with all those brothers and sisters or in general?"
( 10:37 ): Lauryn asks, "Were you cooking for your brothers and sisters?"
( 12:27 ): Lauryn asks, "At what point did you decide to launch halfbakedharvest?"
( 15:20 ): Lauryn asks, "How do you manage all that and what is a day in the life like?"
( 16:41 ): Lauryn asks, "How do you deal with the trolls that come at you?"
( 26:15 ): Lauryn asks, "What is the question that you get asked the most that doesn't have to do with food?"
( 27:29 ): Michael asks, "What's a no no for you?"
( 32:57 ): Lauryn asks, "Who is in your DMs and who is sliding in?"
( 33:17 ): Michael asks, "What makes them slide in or is it random?"
( 35:15 ): Lauryn asks , "What's a recipe that you can just tell us that's so easy that even a kindergartener can do it"
( 38:06 ): Lauryn asks, "What celebrity—you mentioned Gigi Hadid—has shocked you that follows you?"
( 44:21 ): Lauryn says, "Talk about how you have cultivated such an incredible community."
( 48:03 ): Lauryn asks, "What is something you wish your community knew about you that they maybe don't?
( 49:58 ): Lauryn asks, "So what's next? How are you going to evolve the brand?"
( 51:30 ): Lauryn asks, "If you can leave our audience, if someone is listening and they're just starting out in social media, what advice would you leave them?"
( 54:05 ): Lauryn asks, "Which recipe should I start with from your book?"
♡ | ♡ | ♡ | ♡ | ♡
FOR A CHANCE TO WIN TSC GOODIES
Comment your favorite part of the episode on my latest IG.
If you rate the podcast & send a screenshot of your review to asklaur[email protected] you'll get my 5 secret beauty tips!
Are you interested in receiving a quick email from me? Sign up for Tipsy Thursday to get my favorite tips, tricks and more straight to your inbox.
If you have a question for us or want to request a guest, comment on our Instagrams ( @theskinnyconfidential & @michaelbosstick )  or ask us in TSC Him & Her Podcast Facebook group. Thank you for your attention and support!
x
Lauryn & Michael
+  find more : Instagram | youtube | podcast
GET THE EDIT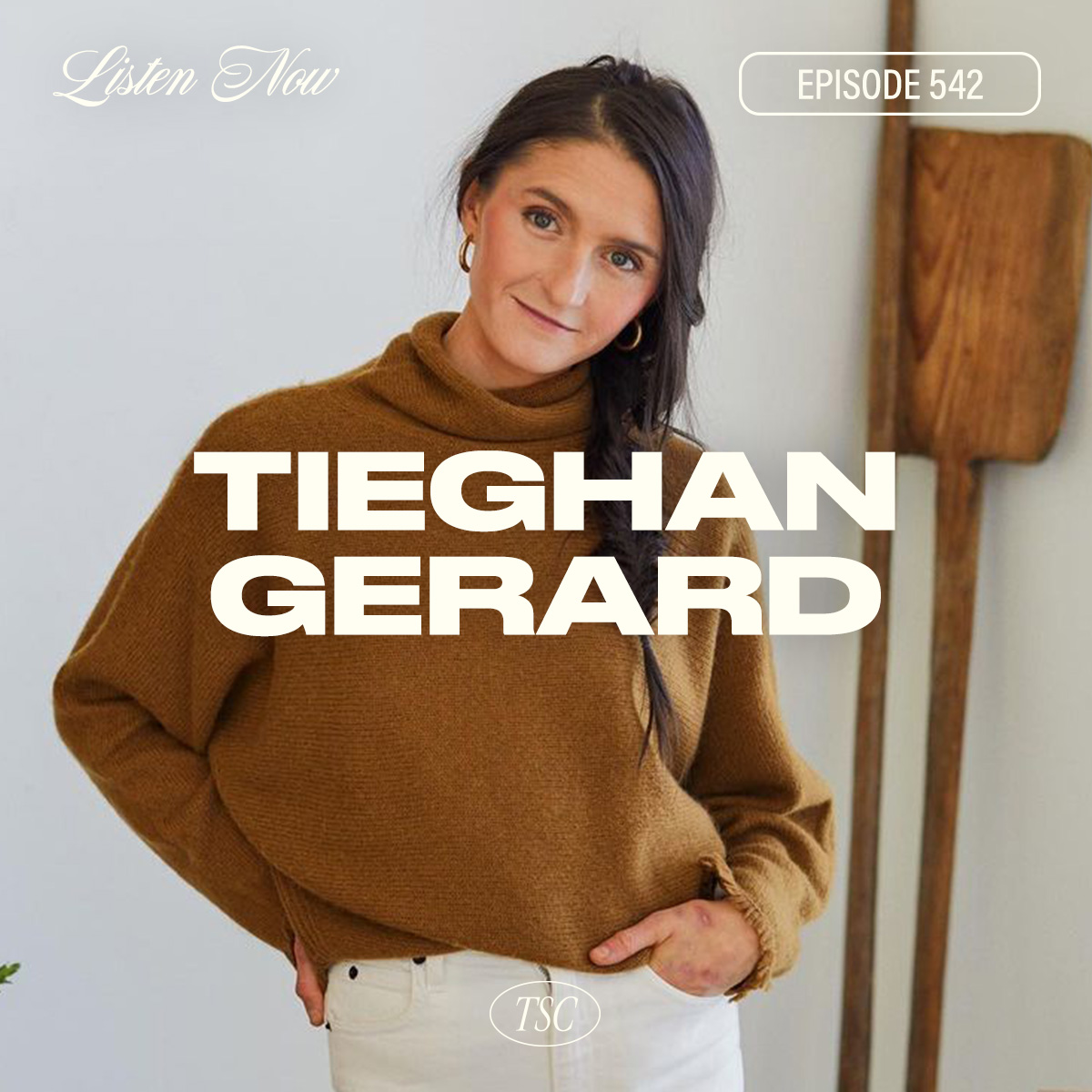 Half Baked Harvest