This week on THE SKINNY CONFIDENTIAL HIM & HER PODCAST…
( 0:55 ): Welcome back to TSC HIM & HER Show. #448: On today's episode we are joined by Erin Falconer. Erin is a Canadian living in Los Angeles. She has had a varied career that includes screenplay writer, stand-up comedian, political consultant and is now proudly, heavily invested in the online blogging world. Today she joins the show to discuss her book, "How To Break Up With Your Friends".
DISCUSSION QUESTIONS WITH
( 6:54 ): Lauryn asks, "What was the epiphany of when you realized that you needed to write a book on this topic?"
( 10:20 ): Lauryn asks, "I have to know, Erin, did you break up with her?"
( 13:58 ): Lauryn asks, "Don't you think that the reason a lot–and I'm going to call it women here–women foster these friendships is because they're addicted to chaos from their childhood?"
( 16:55 ): Lauryn says, "I would like to talk about non-negotiables."
( 29:29 ): Michael asks, "Can we go granular and maybe you highlight some examples of who's an acquaintance, who's a friend, and who's somebody that maybe shouldn't be an acquaintance or a friend?"
( 39:25 ): Michael says, "A lot of people have trouble with that shifting dynamic, and especially somebody who maybe got a lot of time with you and as you grow you kind of grow apart. But you're not as connected with them as you used to be. Let's use an old college roommate as an example."
( 46:41 ): Lauryn asks, "My question for you is when it's so absurd and you can't even reason and you can't even explain and it's just not–it's in cuckoo land–what do you do?"
( 52:09 ): Lauryn says, "You're a successful woman. How do you deal with sharing the news of all of these massively successful endeavors that you've accomplished with your friends, and what has been maybe different scenarios?"
( 1:05:10 ): Lauryn says, "So, I think it's also important as their friend how to finesse the other friend. Does that make sense?"
( 1:08:32 ): Lauryn asks, "Who needs this book?"
( 1:09:37 ): Lauryn asks, "Where can we find your book? Your instagram? Pimp yourself out."
♡ | ♡ | ♡ | ♡ | ♡
FOR A CHANCE TO WIN TSC GOODIES
Comment your favorite part of the episode on my latest IG.
If you rate the podcast & send a screenshot of your review to asklaur[email protected] you'll get my 5 secret beauty tips!
Are you interested in receiving a quick email from me? Sign up for Tipsy Thursday to get my favorite tips, tricks and more straight to your inbox.
If you have a question for us or want to request a guest, comment on our Instagrams ( @theskinnyconfidential & @michaelbosstick )  or ask us in TSC Him & Her Podcast Facebook group. Thank you for your attention and support!
x
Lauryn & Michael
+  find more : Instagram 
GET THE EDIT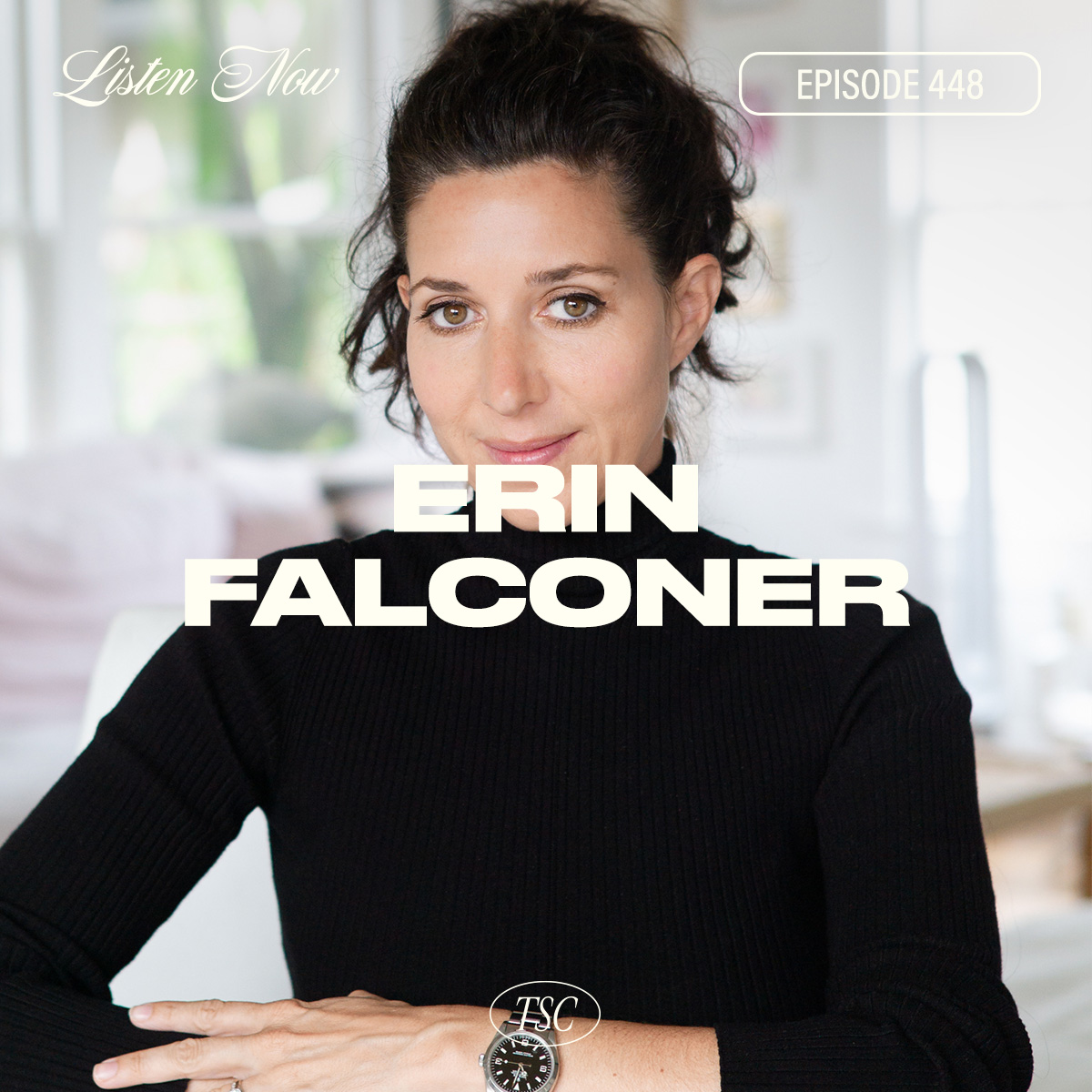 Erin Falconer