This week on THE SKINNY CONFIDENTIAL HIM & HER PODCAST…
( 0:55 ): Welcome back to TSC HIM & HER Show. #485: On today's episode we are joined by "The Vagina Whisperer" aka Dr. Amir Marashi. Dr. Marashi is a board certified gynecologist specializing in labiaplasty, vaginoplasty, pelvic pain, and endometriosis. Dr. Marashi joins the show today to discuss what a vagina makeover process can look like, we also discuss how to orgasm, the best sex positions, and women's rights.
DISCUSSION QUESTIONS WITH
( 8:51 ): Lauryn asks, "Why are you called the vagina whisperer?"
( 11:02 ): Lauryn says, "You also though makeover vaginas. How did that start?"
( 15:15 ): Lauryn asks, "Because you're married, how do you disassociate sex and the vagina, like working onthe vagina?"
( 16:25 ): Lauryn asks, "If you could tell us across the board, what are the primary reasons people come to you?"
( 18:58 ): Lauryn asks, "If someone comes to you and says, 'I want to tighten my vagina. I want to make it like a Barbie'–does that really hurt?"
( 21:16 ): Lauryn asks, "Do you have a certain style vagina that you go towards? That you're known for?"
( 26:31 ): Lauryn asks, "What does really bad mean?"
( 36:25 ): Lauryn says, "You mentioned better orgasms. Are you doing something in surgery that gives people better orgasms? 
( 43:06 ): Lauryn asks, "What is your recovery period if you do vaginal plasty?"
( 53:15 ): Lauryn asks, "Do you see a lot of women that come in and say, 'My husband's cheating on me. I want to get this vagina revamped to get him back'?"
( 1:08:59 ): Lauryn says, "Before you go, can you leave some tips for our mail listeners to pleasure a woman better?"
( 1:20:56 ): Lauryn asks, "Do they come out of the asshole or do they come out of the penis?"
( 1:21:29 ): Lauryn asks, "Where can everyone find your sex toys?"

♡ | ♡ | ♡ | ♡ | ♡
FOR A CHANCE TO WIN TSC GOODIES
Comment your favorite part of the episode on my latest IG.
If you rate the podcast & send a screenshot of your review to asklaur[email protected] you'll get my 5 secret beauty tips!
Are you interested in receiving a quick email from me? Sign up for Tipsy Thursday to get my favorite tips, tricks and more straight to your inbox.
If you have a question for us or want to request a guest, comment on our Instagrams ( @theskinnyconfidential & @michaelbosstick )  or ask us in TSC Him & Her Podcast Facebook group. Thank you for your attention and support!
x
Lauryn & Michael
+  find more : Instagram | youtube | podcast
GET THE EDIT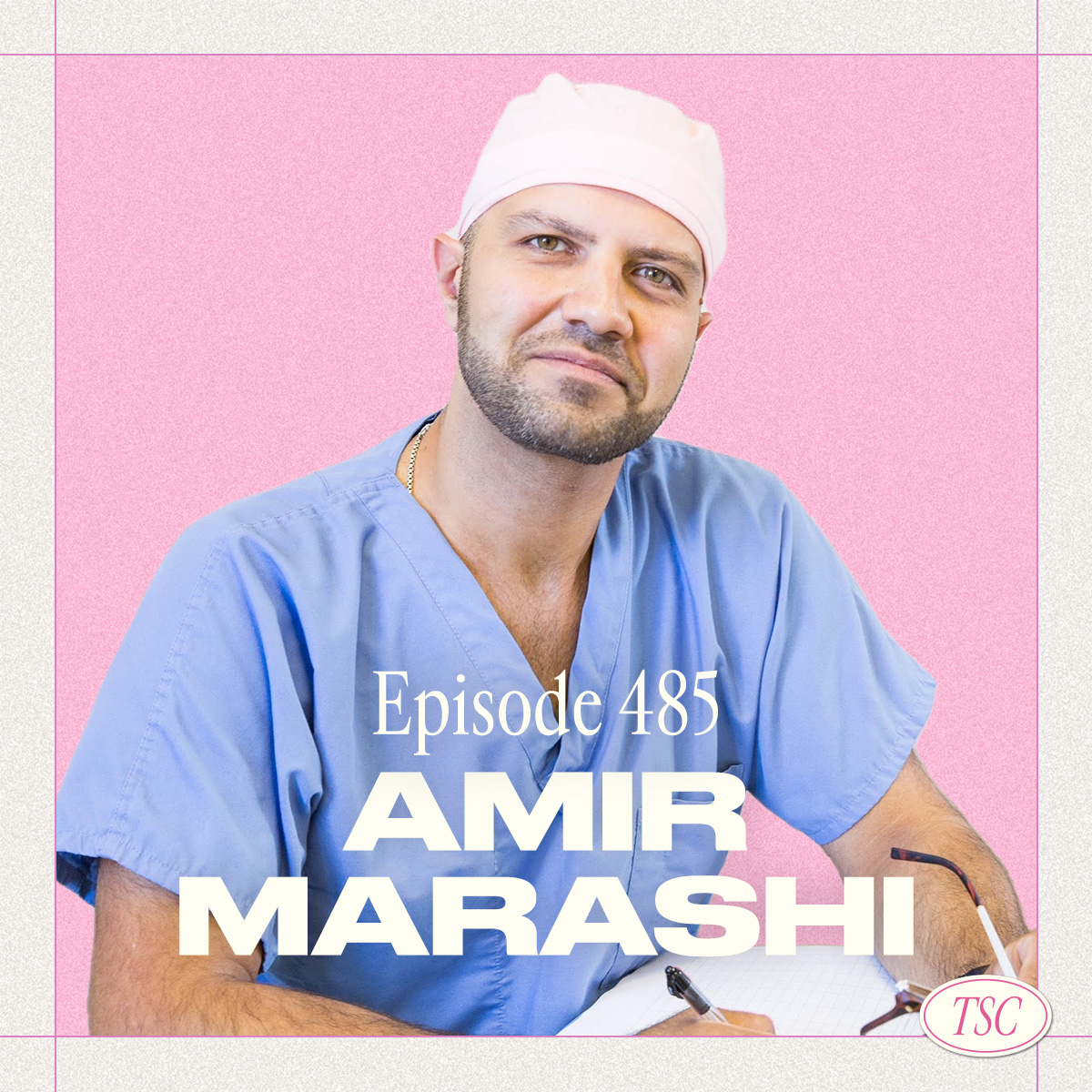 Dr. Amir Marashi (The Vagina Whisperer )