This week on THE SKINNY CONFIDENTIAL HIM & HER PODCAST…
( 0:55 ): Welcome back to TSC HIM & HER Show. #478: On today's episode we are joined by Denise Vasi. Denise is an entrepreneur, brand founder, American fashion model and actress. She is best known for her roles as Randi Hubbard on ABC's soap opera All My Children and Raquel on Single Ladies.
DISCUSSION QUESTIONS WITH
( 16:17 ): Michael asks, "Flipped on her what way?"
( 17:15 ): Lauryn says, "You mentioned tough neighborhoods. Do you mean the neighborhood you grew up in?"
( 22:18 ): Lauryn says,  "You mentioned when you started modeling, and you said this off air too, it's blonde hair and blue eyes. What is that like?"
( 29:43 ): Lauryn says, "When you decided to go act in LA, what were you working on?"
( 36:40 ): Lauryn asks, "How'd you meet him?"
( 45:47 ): Lauryn says, "Your husband delivered your baby in your home."
( 58:26 ): Lauryn asks, "Okay the second one- was it more seamless?"
( 1:03:37 ): Lauryn says, "I can't believe it was almost natural for your 3 your old to see a birth it sounds like."
( 12:24 ): Lauryn asks, "What are some wellness things you do with your children?"
♡ | ♡ | ♡ | ♡ | ♡
FOR A CHANCE TO WIN TSC GOODIES
Comment your favorite part of the episode on my latest IG.
If you rate the podcast & send a screenshot of your review to asklaur[email protected] you'll get my 5 secret beauty tips!
Are you interested in receiving a quick email from me? Sign up for Tipsy Thursday to get my favorite tips, tricks and more straight to your inbox.
If you have a question for us or want to request a guest, comment on our Instagrams ( @theskinnyconfidential & @michaelbosstick )  or ask us in TSC Him & Her Podcast Facebook group. Thank you for your attention and support!
x
Lauryn & Michael
+  find more : Instagram | youtube | podcast
GET THE EDIT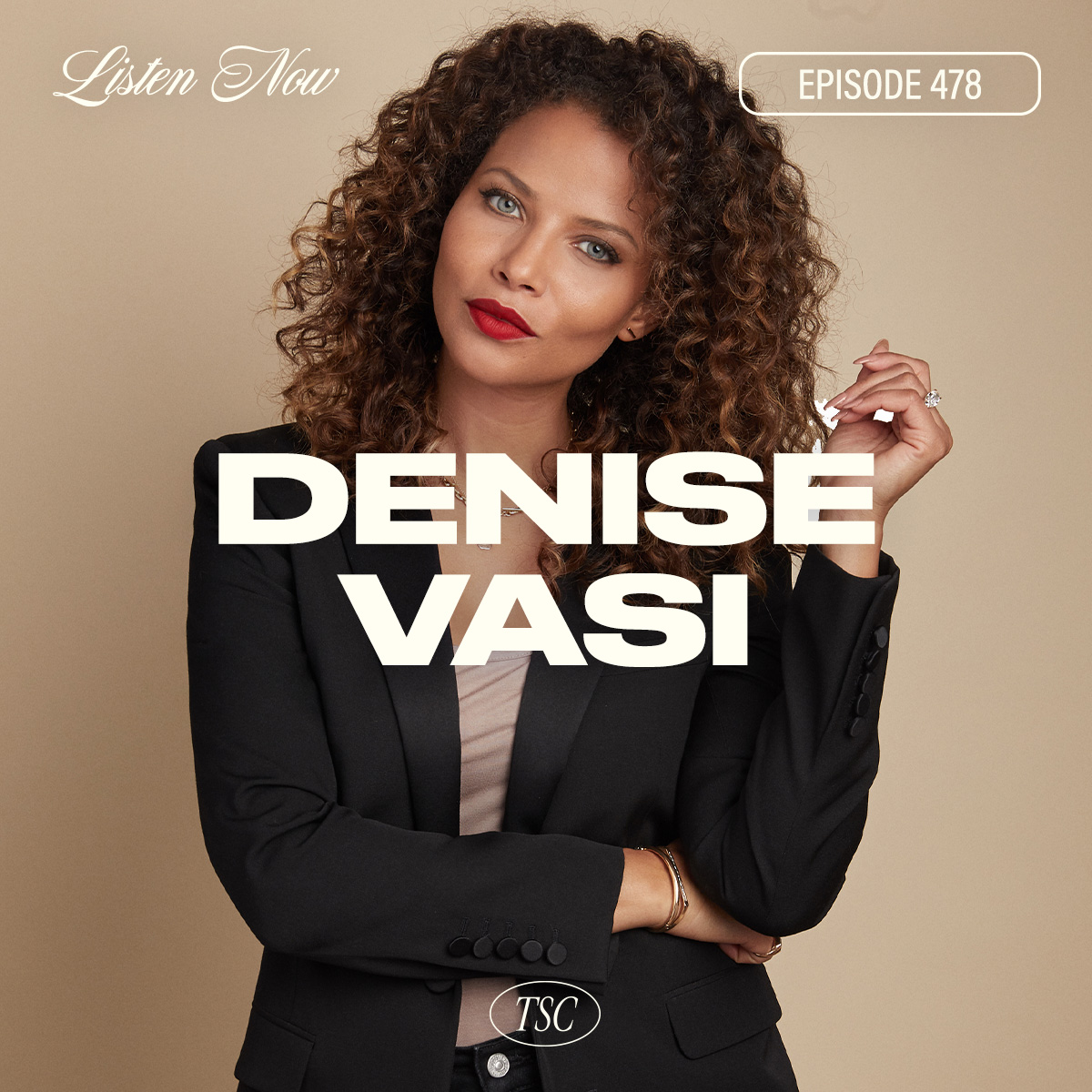 Denise Vasi