This week on THE SKINNY CONFIDENTIAL HIM & HER PODCAST…
( 0:55 ): Welcome back to TSC HIM & HER Show. #535: On today's episode we are joined by Amanda Hirsch. Amanda Nicole Hirsch is an American/Israeli Actress with international experience spanning from commercials to television. She is also the host behind the popular podcast Not Skinny But Not Fat as well as the popular humorous instagram account @notskinnybutnotfat. Amanda joins the show today to discuss pop culture, behind the scenes interviews, and what makes us laugh online.
DISCUSSION QUESTIONS WITH
( 12:24 ): Lauryn asks, "Why is the merch 'the worst ever'?"
( 14:41 ): Michael asks, "Do you find with the growth that you've had, that some of the people that were there early are frustrated with that?"
( 18:47 ): Lauryn says, "Give an example of what you're talking about there."
( 19:47 ): Lauryn asks, "Were you 'Not Skinny, Not Fat' when you had 12 followers?"
( 20:46 ): Michael asks, "When did the podcast start?"
( 26:36 ): Michael asks, "How do you deal with that Kanye-Kim thing?"
( 30:02 ): Lauryn says, "I want to know your take on Em Rata dating Pete Davison."
( 40:57 ): Lauryn asks, "What do you mean created by a man?"
( 48:26 ): Lauryn asks, "Why were you guys fighting?"
( 51:20 ): Lauryn asks, "How were you bitchy to him? Give me an example."
( 1:00:27 ): Lauryn asks, "What is it like being a mom to Noah—balancing everything that you do?"
( 1:04:21 ): Lauryn asks, "Do you have a Nanny?"
( 1:05:15 ): Lauryn says, "You mentioned earlier that you had Bells Palsy."
( 1:22:29 ): Lauryn asks, "Are you getting a lot of DE—desperate energy—after the Kardashians came on your show?"
♡ | ♡ | ♡ | ♡ | ♡
FOR A CHANCE TO WIN TSC GOODIES
Comment your favorite part of the episode on my latest IG.
If you rate the podcast & send a screenshot of your review to asklaur[email protected] you'll get my 5 secret beauty tips!
Are you interested in receiving a quick email from me? Sign up for Tipsy Thursday to get my favorite tips, tricks and more straight to your inbox.
If you have a question for us or want to request a guest, comment on our Instagrams ( @theskinnyconfidential & @michaelbosstick )  or ask us in TSC Him & Her Podcast Facebook group. Thank you for your attention and support!
x
Lauryn & Michael
+  find more : Instagram | youtube | podcast
GET THE EDIT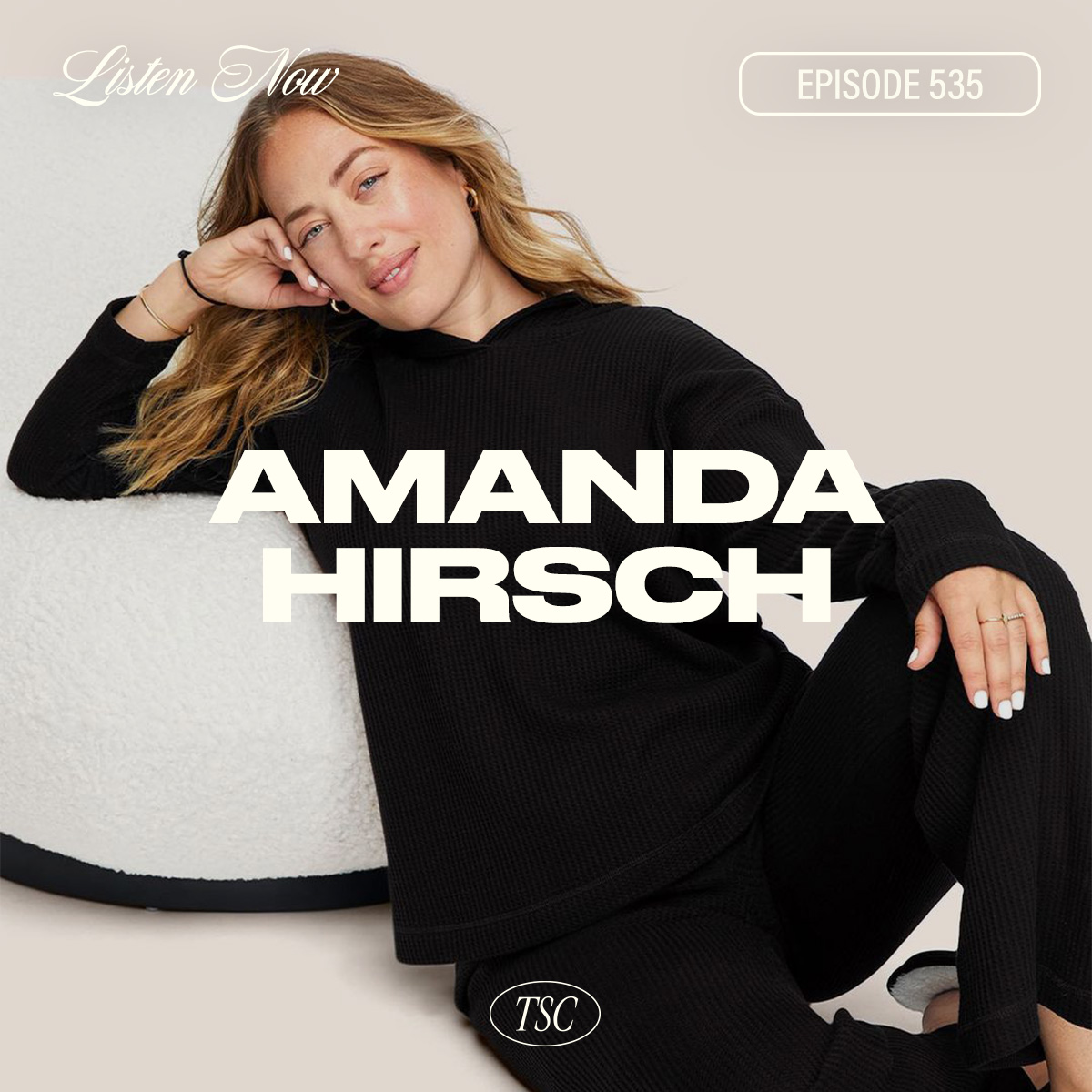 Amanda Hirsch