This week on THE SKINNY CONFIDENTIAL HIM & HER PODCAST…
( 0:55 ): Welcome back to TSC HIM & HER Show. #540: On today's episode we are joined by Dr. Aaron Rollins. Dr. Rollins is the cosmetic surgeon to the stars, as well as, the founder of Elite Body Sculpture. Dr. Rollins is considered a specialist in body sculpting. He is an affiliate member of the American College of Surgeons, and a diplomate certificate holder in the American Board of Laser Surgery. He is also a physician member of the American Academy of Cosmetic Surgery and the American Society of Liposuction Surgery – a subspecialty group under the auspices of the AACS – and a member of the World Academy of Cosmetic Surgery. He joins the show today to discuss body contouring procedures, Airsculpt, fat removal, the cons of liposuction, and procedures that people aren't openly talking about.
DISCUSSION QUESTIONS WITH
( 6:04 ): Lauryn says, "Lipo can make you look really square."
( 8:39 ): Lauryn says, "I want you to go way back to when you pinpointed there was a problem in this industry and you wanted to disrupt it."
 ( 18:19 ): Michael asks, "Because they know that this exists?"
 ( 19:20 ): Lauryn asks, "If it's never coming back, and you get fat again, does it go to another area?"
( 22:42 ): Lauryn says, "Let's says there's a girl named Stephanie and she's in Minnesota and she wants to get this done, walk me through exactly what it looks like to get this done."
( 24:55 ): Michael asks, "Who would not be a candidate?"
( 28:20 ): Lauryn asks, "What is the person feeling like on the table when they're really in it?"
( 32:30 ): Lauryn asks, "How many celebrities and influencers are lying?"
( 33:15 ): Lauryn asks, "How much is it?"
( 33:50 ): Lauryn asks, "Is it best to wait to do this until you're done having babies?"
( 36:40 ): Lauryn asks, "You did look at Michael's chin and jaw and he's a no-go?"
( 39:20 ): Lauryn asks, "What kind of pushback do you get from other doctors because you're so outspoken about lipo?"
( 40:58 ): Lauryn asks, "If someone decides that they wanna book this, what is the process?"
( 42:48 ): Lauryn asks, "Why do you think celebrities and influencers are so nervous to out themselves?"
( 48:12 ): Lauryn says, "You told me that a lot of people come in for fupa area."
( 53:43 ): Lauryn asks, "Would you ever recommend liposuction in any way?"
♡ | ♡ | ♡ | ♡ | ♡
FOR A CHANCE TO WIN TSC GOODIES
Comment your favorite part of the episode on my latest IG.
If you rate the podcast & send a screenshot of your review to asklaur[email protected] you'll get my 5 secret beauty tips!
Are you interested in receiving a quick email from me? Sign up for Tipsy Thursday to get my favorite tips, tricks and more straight to your inbox.
If you have a question for us or want to request a guest, comment on our Instagrams ( @theskinnyconfidential & @michaelbosstick )  or ask us in TSC Him & Her Podcast Facebook group. Thank you for your attention and support!
x
Lauryn & Michael
+  find more : Instagram | youtube | podcast
GET THE EDIT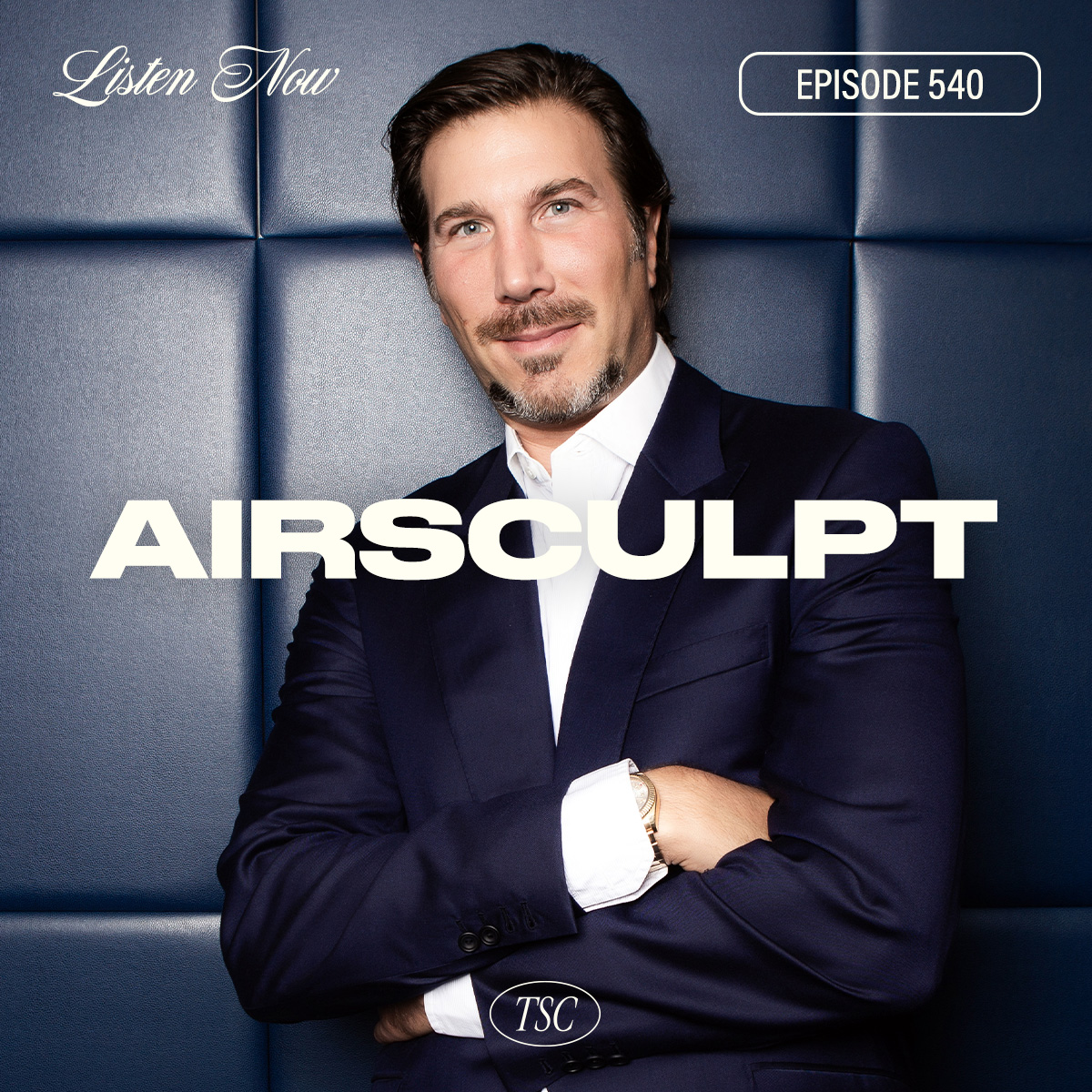 Airsculpt