This week on THE SKINNY CONFIDENTIAL HIM & HER PODCAST…
( 0:55 ): Welcome back to TSC HIM & HER Show. #397: On today's episode we are joined by Perez Hilton. Mario Armando Lavandeira Jr., known professionally as Perez Hilton, is an American blogger, columnist, and media personality. His blog is known for posts covering gossip items about celebrities, and for posting tabloid photos. Today Perez joins the show to discuss Hollywood stories, redemption, and how the internet has evolved since he started.
DISCUSSION QUESTIONS WITH
( 6:24 ): Lauryn says, "So I'm reading your book, and it says you're sitting at Coffee Bean on your computer, and in walks Lindsey Lohan."
( 9:00 ): Lauryn says, "And then you also tell in the book the story of Lady Gaga."
( 13:22 ): Lauryn asks, "Do you think that Perez Hilton as Perez Hilton started when you started 17 years ago could exist in 2021?"
( 17:33 ): Lauryn asks, "What celebrity has gotten the most mad at you and what did that look like?"
( 22:40 ): Lauryn asks, "What were you like when you were growing up?"
( 24:40 ): Michael says, "Well you seem like you're very at peace now. When you were younger did some of these things manifest as anger? Or was it like insecurity, or was it sadness? Like what did it come out as?"
( 26:42 ): Lauryn says, "So it sounds like you really learned from being so reactive. You changed to being proactive."
( 27:26 ): Lauryn asks, "What's your salad dressing?"
( 33:41 ): Lauryn asks, "When 'The Hills' was so popular—I'm sure our audience wants to know this—what was the difference between then when it was so popular and now with social media?"
( 37:01 ): Lauryn asks, "Remember when Spencer and Heidi used to do paparazzi planned shoots? How many people are still doing that?"
( 37:58 ): Lauryn asks, "What are some like things that go on behind the scenes with celebrities that we don't know about?"
( 38:54 ): Michael asks, "Have you ever had to retract?"
( 40:09 ): Michael asks, "Is there anything you've put out there on a celebrity where you're like 'Oh shit, I haven't done that' and you actually feel bad?"
( 40:15 ): Lauryn asks, "Can we have an example?"
( 41:56 ): Lauryn says, "Tell us the story—this is a little plot twist—of how you made out with John Mayer."
( 46:36 ): Lauryn asks, "Is Perez Hilton named after Paris Hilton?"
( 49:00 ): Michael asks, "Do you think you're past the point of redemption with a certain group of people?"
( 53:35 ): Lauryn asks, "Who are some people that—it could be an influencer—that you think is getting it right in 2021?"
( 56:34 ): Michael asks, "How have you made it this far unscathed?"
( 57:41 ): Lauryn says, "You were on big brother, and you said something really interesting. You said that you had no idea how gnarly that was going to be. I would actually love for you to speak on that because it sounds like torture."
( 1:00:58 ): Lauryn asks, "Were you depressed?"
( 1:02:08 ): Lauryn says, "Talk to us about your weight loss."
( 1:04:11 ): Lauryn says, "I don't know if this is true but I have to ask. Someone said Britany Spears did not accept your apology."
( 1:06:08 ): Michael asks, "After everything you've seen, and being such a figure in the pop culture landscape for so long, how do you personally feel about the political and cultural time that we're in right now?"
( 1:07:14 ): Lauryn says, "Speaking of evolving and changing, you have a CBD line coming out."
♡ | ♡ | ♡ | ♡ | ♡
FOR A CHANCE TO WIN TSC GOODIES
Comment your favorite part of the episode on my latest IG.
If you rate the podcast & send a screenshot of your review to asklaur[email protected] you'll get my 5 secret beauty tips!
Are you interested in receiving a quick email from me? Sign up for Tipsy Thursday to get my favorite tips, tricks and more straight to your inbox.
If you have a question for us or want to request a guest, comment on our Instagrams ( @theskinnyconfidential & @michaelbosstick )  or ask us in TSC Him & Her Podcast Facebook group. Thank you for your attention and support!
x
Lauryn & Michael
+  find more : Instagram | youtube | podcast
GET THE EDIT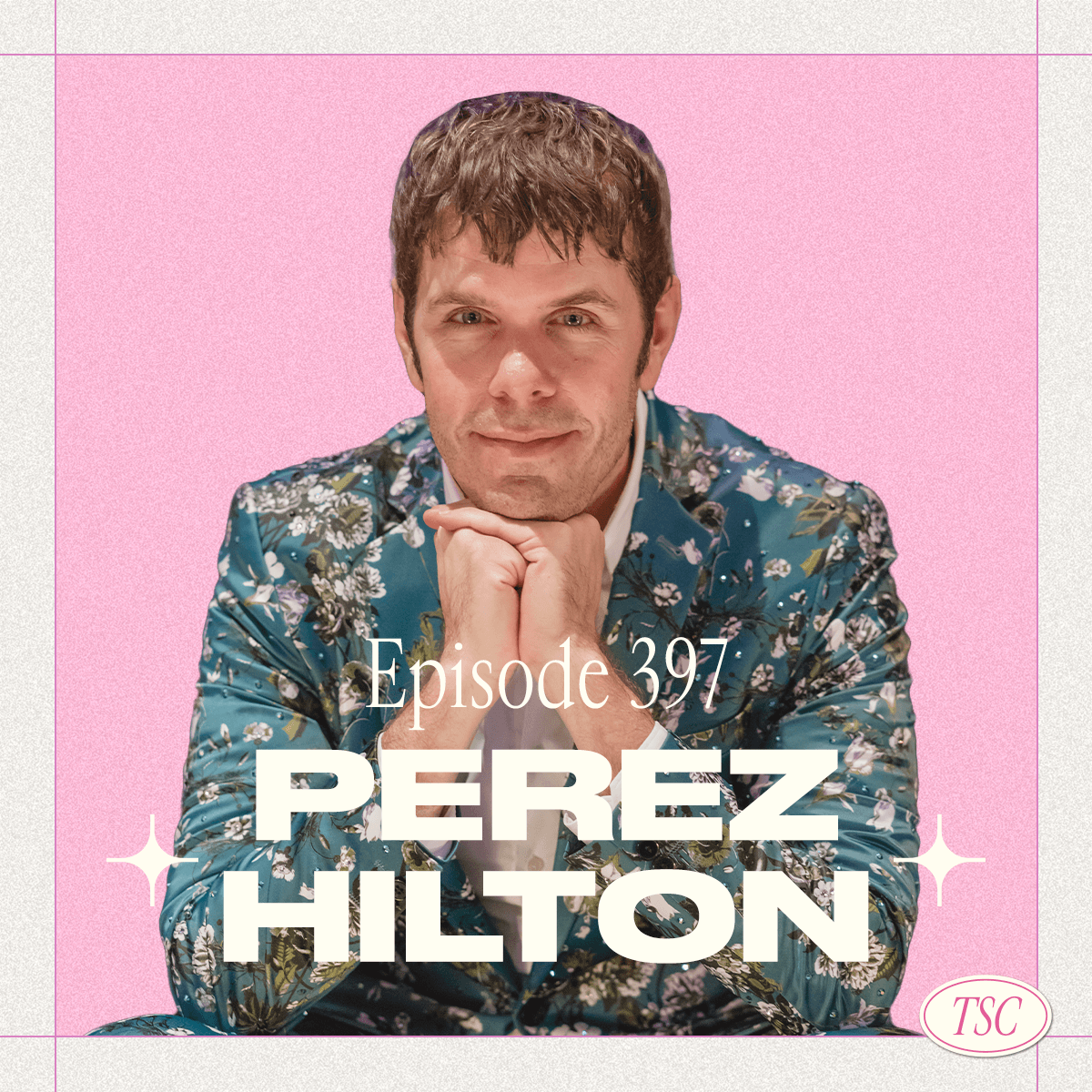 #397- Perez Hilton