This week on THE SKINNY CONFIDENTIAL HIM & HER PODCAST…
( 0:55 ): Welcome back to TSC HIM & HER Show.#302: On this episode we are joined by Nick Vujicic. Nick is an Australian-American born without arms or legs who has become a world-renowned speaker, New York Times best-selling author, coach and entrepreneur. On today's episode we discuss how Nick overcame extreme adversity and how you can too. We also discuss how to overcome depression and how the hardships we face in life can actually become our strengths and sources of inspiration.
DISCUSSION QUESTIONS WITH
1:16:49- Lauryn asks, "What's your instagram handle and what can they expect from you there?"
( 9:39 ): Lauryn asks, "What is your set-up in Texas? Like do you have a garden? What's your like day to day?"
( 11:16 ): Michael says, "For those that are unfamiliar with you, let's get a little background, let's talk about how you got here, how you left for Texas, and what you're all about there."
( 14:41 ): Lauryn says, "Talk about that a little bit, because bullying, online bullying, whatever it is, is still happening everyday all day long."
( 19:35 ): Michael asks, "What is a prefect for the Americans that are listening?"
( 23:32 ): Michael asks, "So who were most of the people, the kinds of people you were speaking to?"
( 42:28 ): Lauryn says, "I think that sometimes we tell ourselves all these narratives and negativity and we actually need to be almost stepping outside ourselves and looking at our thoughts and seeing how our thoughts actually are affecting our day to day."
( 52:57 ): Lauryn says, "Your wife seems like she's someone you go to as a source of calmness from how you've talked about her. Can you just speak on your relationship and how that's helped8 you in 2020?"
( 1:11:48 ): Lauryn asks, "What are the tangible steps that we can take in the foster care system to make it better? Like where do you even start to unpack everything that's wrong?"
( 1:16:49 ): Lauryn asks, "What's your instagram handle and what can they expect from you there?"
♡ | ♡ | ♡ | ♡ | ♡
FOR A CHANCE TO WIN TSC GOODIES
Comment your favorite part of the episode on my latest IG.
If you rate the podcast & send a screenshot of your review to asklaur[email protected] you'll get my 5 secret beauty tips!
Are you interested in receiving a quick email from me? Sign up for Tipsy Thursday to get my favorite tips, tricks and more straight to your inbox.
If you have a question for us or want to request a guest, comment on our Instagrams ( @theskinnyconfidential & @michaelbosstick )  or ask us in TSC Him & Her Podcast Facebook group. Thank you for your attention and support!
x
Lauryn & Michael
+  find more : Instagram | youtube | podcast
GET THE EDIT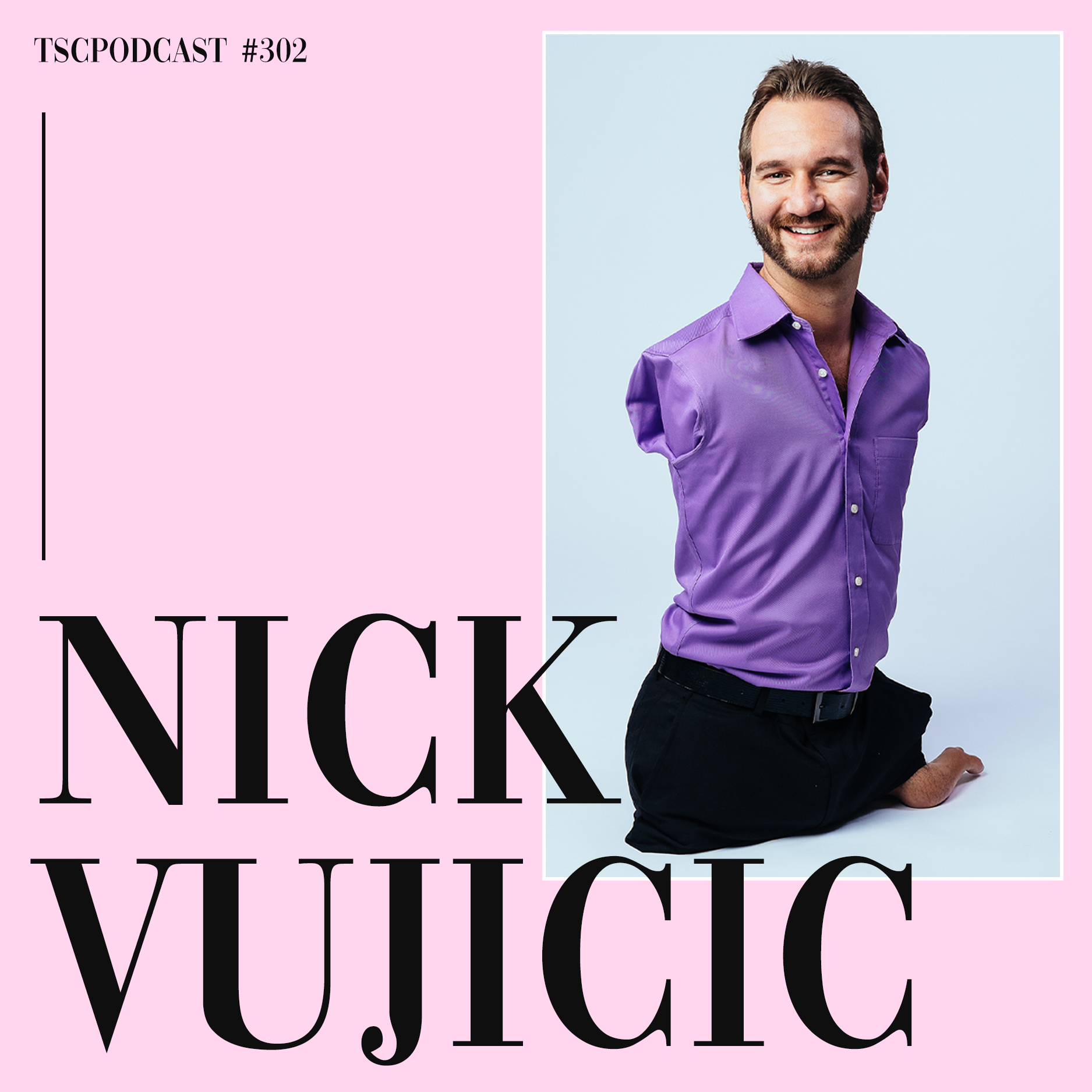 #302- Nick Vujicic