This week on THE SKINNY CONFIDENTIAL HIM & HER PODCAST…
( 0:55 ): Welcome back to TSC HIM & HER Show.#296: Dom Roberts is a creative activist and host of The Uncomfortable Podcast. At 22 years old Dom left her full time job at Nordstroms to dive into activism and is inspiring people around the globe to take action around causes they believe in by providing tangible advice and tools to start participating as activists. On today's episode we discuss the chaos that is 2020, cancel culture, forgiveness, empathy, and how we can try and understand each other better.
DISCUSSION QUESTIONS WITH
( 9:16 ): Michael asks, "We're going to talk in a second, but can I give you a compliment first?"
( 11:52 ): Michael says, "This is why I wanted to have you on here. I was going to do this podcast called 'the little cancellers who cried wolf.'"
( 14:01 ): Lauryn says, "And also showing the road to redemption."
( 22:23 ): Michael asks, "How did you become so passionate about activism?"
( 25:49 ): Michael says, "When you're sitting down and talking to your friends, and they're coming to you and let's take Kenzie. I can pick on Kenzie. Kenzie comes to you, and says 'Hey, Dom,' I can talk about Kenzie, hi Kenzie how are you. And Kenzie comes to you and says, 'Hey Dom, I'm uncomfortable with this topic. But I want to do something. I don't know what.' 
( 28:31 ): Lauryn says, "I also think we need to give people the benefit of the doubt."
( 34:12 ): Michael says, "We've gotten to this place where it's like you're either with us, or against us. And if you're not it's like that's not how human beings work. I always tell people when it comes to parenting you can't do that: it's either your way or may way. It doesn't work. When it comes to friendships you can't do that: it's either your way or my way. Like not it's a relationship; you have to give and take."
( 36:49 ): Michael says, "What was interesting was not my viewpoint, cause there's people that agree and disagree and I say that's actually a really good thing, but how many people who wrote in who said 'Hey thanks for at least saying something. I may not agree with you or I do agree with, but thanks for saying something. I've been so scared to say something.' And my response to most of those people was why are you scared to speak your truth or to question something or to open up a dialogue?"
( 40:29 ): Lauryn says, "They look for confirmation bias. They look for something and they keep confirming their opinion over and over again until they feel they have solid facts to present to you."
( 42:28 ): Lauryn asks, "Why is there only one layer? Why can't a person have 800 different facets?"
( 45:32 ): Lauryn says, "And just to give you a micro example, what if Taylor put as much time as he did into masturbating as he did into a hobby?"
( 50:49 ): Lauryn says, "I want to talk a little bit about your journey."
( 52:35 ): Lauryn asks, "and what do you mean you had childhood trauma?"
( 1:02:54 ): Lauryn asks, "So how did you know that you wanted to be entrepreneurial?"
( 1:05:44 ): Lauryn asks, "Do you have a morning routine?"
( 1:08:45 ): Lauryn asks, "What does a depressive episode look like?"
( 1:15:37 ): Lauryn asks, "If you could just leave our audience with a piece of advice that you would give them in general, it could be any piece of advice, what would it be?"
( 1:16:43 ): Lauryn says, "Can you pimp yourself out? Pimp your podcast and your instagram handle out."
♡ | ♡ | ♡ | ♡ | ♡
FOR A CHANCE TO WIN TSC GOODIES
Comment your favorite part of the episode on my latest IG.
If you rate the podcast & send a screenshot of your review to asklaur[email protected] you'll get my 5 secret beauty tips!
Are you interested in receiving a quick email from me? Sign up for Tipsy Thursday to get my favorite tips, tricks and more straight to your inbox.
If you have a question for us or want to request a guest, comment on our Instagrams ( @theskinnyconfidential & @michaelbosstick )  or ask us in TSC Him & Her Podcast Facebook group. Thank you for your attention and support!
x
Lauryn & Michael
+  find more : Instagram | youtube | podcast
GET THE EDIT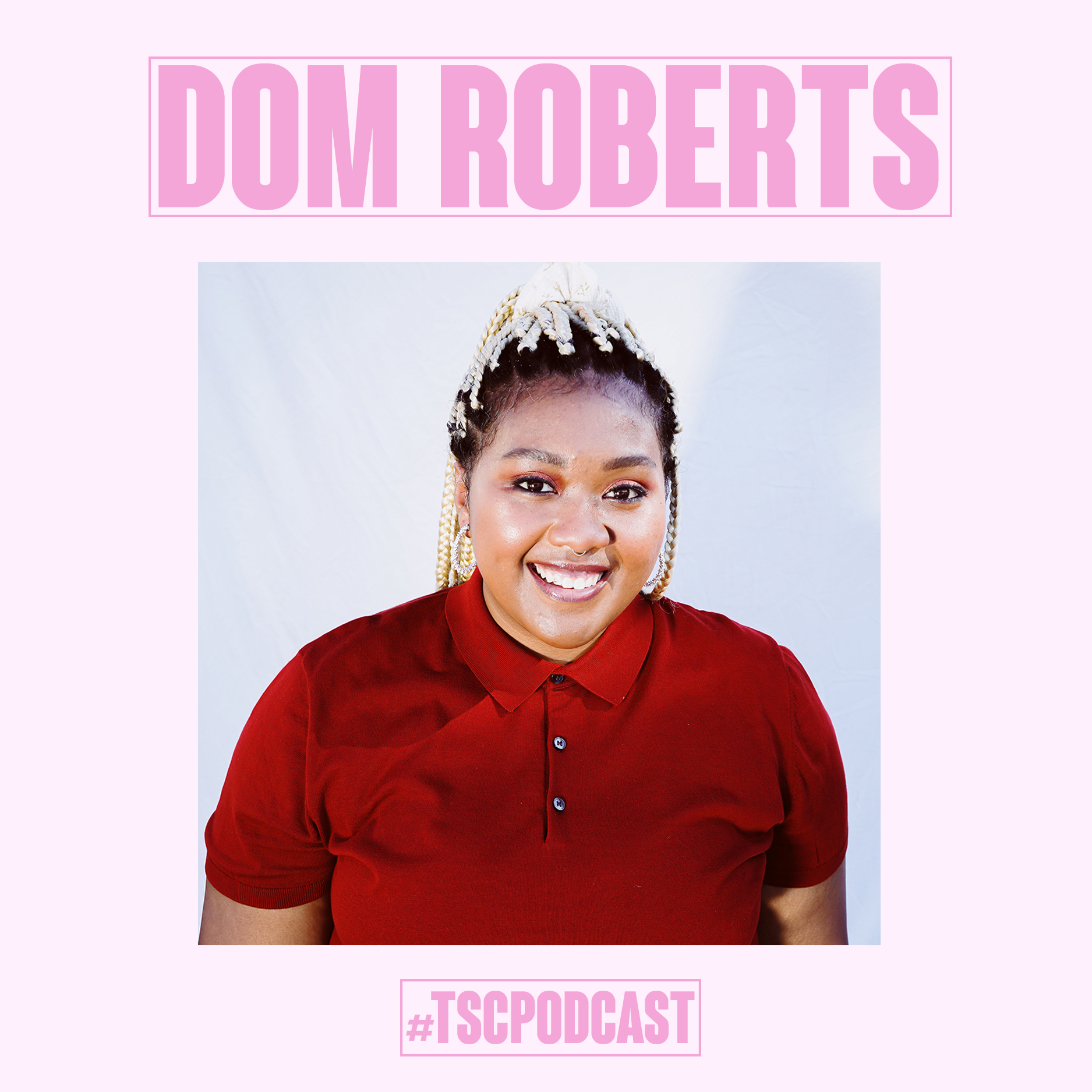 #296- Dom Roberts