This week on THE SKINNY CONFIDENTIAL HIM & HER PODCAST…
( 0:55 ): Welcome back to TSC HIM & HER Show. On this episode we sit down with celebrity aesthetician, skincare guru, and entrepreneur Georgia Louise. Georgia Louise is a La Mer global skin care advisor and has worked with (and on) some of the most beautiful women in Hollywood including Katy Perry, Cate Blanchett, & Emma Stone. Georgia is here to teach us the secret to healthy glowing skin. How to take care of skin from home, and the do's and don'ts of skincare.
DISCUSSION QUESTIONS WITH GEORGIA LOUISE:
( 9:12 ): Lauryn asks, "What do you think of Michael's skin?"
( 13:28 ): Lauryn asks, "What is a mistake you've made but you are grateful for?"
( 20:00 ): Michael asks, "How do you go from working out of your kitchen to where you are now?"
( 26:53 ): Lauryn asks, "What is the most common issue with skin?"
( 29:59 ): Michael asks, "Walk us through your whole routine!"
( 38:29): Lauryn asks, "When going to get a facial what should you ask for?"
( 41:21 ): Michael asks, "How did you manage to grow the business?"
( 45:20 ): Lauryn asks, "What's your morning ritual?"
♡ | ♡ | ♡ | ♡ | ♡
FOR A CHANCE TO WIN TSC GOODIES
Comment your favorite part of the episode on my latest IG.
If you rate the podcast & send a screenshot of your review to asklaur[email protected] you'll get my 5 secret beauty tips!
Are you interested in receiving a quick email from me? Sign up for Tipsy Thursday to get my favorite tips, tricks and more straight to your inbox.
If you have a question for us or want to request a guest, comment on our Instagrams ( @theskinnyconfidential & @michaelbosstick )  or ask us in TSC Him & Her Podcast Facebook group. Thank you for your attention and support!
x
Lauryn & Michael
+  find more Georgia : Instagram | salon | shop
++ This episode is brought to you by GOMACRO. Enter promo code SKINNY for 30% of your order at check out. We love these all natural, plant based, and organic bars. We keep them in our bags on the go and love that they are a completely natural and farm produced bar.
+++ This episode is brought to you by FOUR SIGMATIC We have been drinking this company's mushroom-infused elixirs and coffees for over a year now. When we need a break from coffee but still need that extra morning jolt and focus the Mushroom Coffee with Lion's Mane and Chaga is the way to go. Lauryn also drinks the Mushroom Matcha which is a green tea designed as a coffee alternative for those of you who want to cut back on caffeine without losing focus and cognitive boosts. This stuff doesn't actually taste like mushrooms, it's delicious. All of these blends have a ton of nutrients and amino acids to give you balanced energy without the jitters. To try FOUR SIGMATIC products go to foursigmatic.com/skinny and use promo code SKINNY for 15% off all products.
GET YOUR SKIN FIX: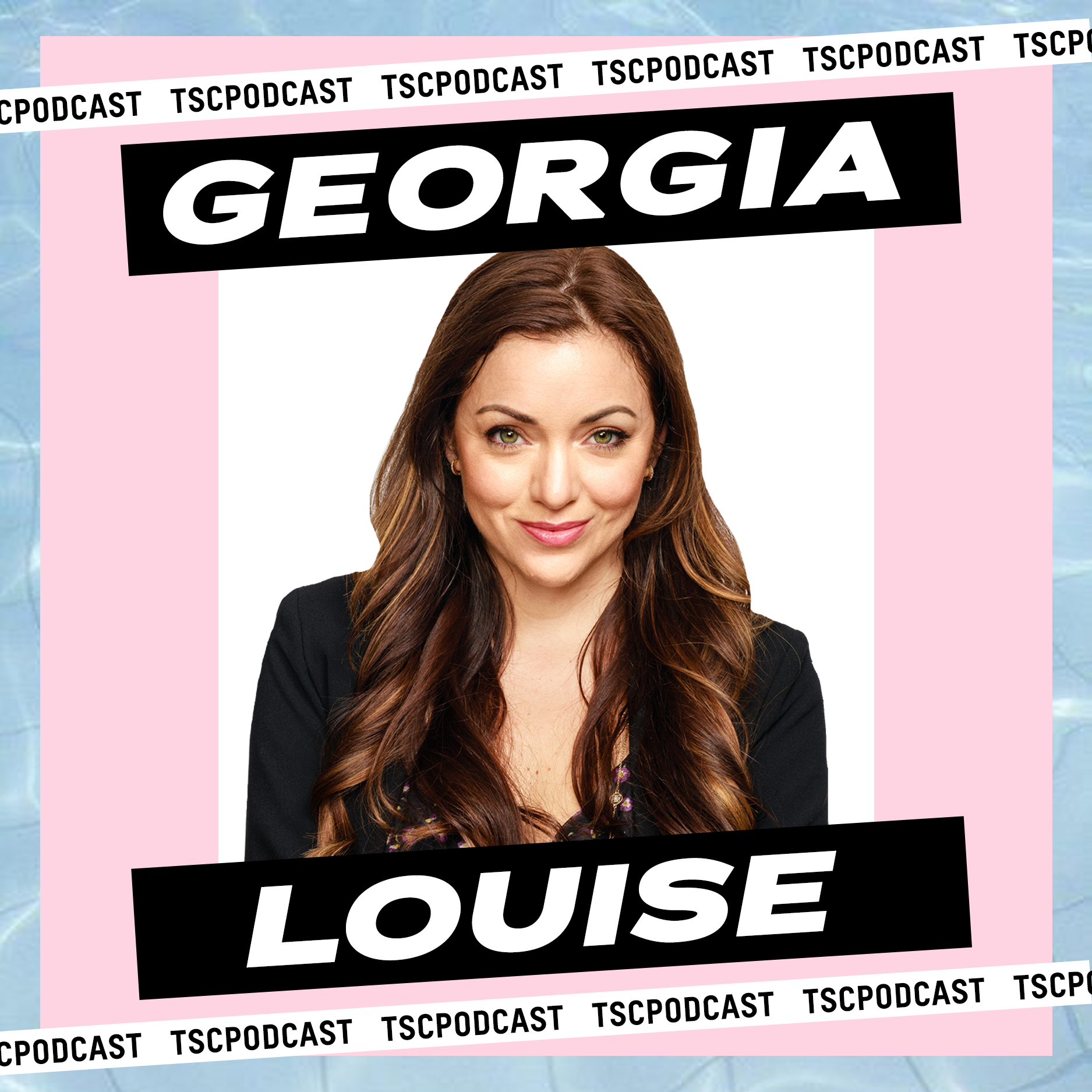 #180: Georgia Louise -celebrity aesthetician, skincare guru, and entrepreneur