This week on THE SKINNY CONFIDENTIAL HIM & HER PODCAST…
( 1:50 ): Welcome back to TSC HIM & HER Show. This episode we're joined by Suzy Batiz who is the founder & CEO of Poo-Pourri. We discuss growing through hardship, ayahuasca, self confidence and much more.
( 4:15 ): We're currently in NYC for some work. Next I'll be in Boston with Mimi for The Work Party Tour. It's led by Create & Cultivate where I will be in conversation with Jaclyn Johnson www.workparty.com oct 11 I would love to meet you guys in person!
DISCUSSION TOPICS WITH SUZY
( 9:10 ): Michael asks, "What was the dysfunction in your family?"
( 12:45 ): Lauryn asks, "How did you get so low that you wanted to kill yourself at 21?"
( 16:55 ): Lauryn asks, "What do you do at 38 and you're bankrupt again?"
( 22:10 ): Lauryn asks, "What do you do once you have this epiphany of clarity?"
( 23:45 ): Michael asks, "What advice do you have for people with financial strain?"
( 31:40 ): Lauryn asks, "How did the idea for Poo-Pourri come about?"
( 34:20 ): Michael asks, "What do 'ideas being alive' mean?"
( 41:20 ): Lauryn asks, "There has to be some strategy. Can you walk us through it?"
( 43:05 ): Michael asks, "How did you get over getting what people think?"
( 45:55 ): Michael asks, "How do you celebrate success?"
( 46:55 ): Lauryn asks, "How do you set up your day?"
( 48:05 ): Lauryn asks, "How has social media changed your business?"
( 49:05 ): Lauryn asks, "Why do you keep doing ayahausca?"
( 56:55 ): Lauryn asks, "What is a resource you recommend?"
( 58:30 ): Lauryn asks, "Tell us about Poo-Pourri & your favorite scent?"
♡ | ♡ | ♡ | ♡ | ♡
FOR A CHANCE TO WIN TSC GOODIES
Comment your favorite part of the episode on my latest IG.
If you rate the podcast & send a screenshot of your review to asklaur[email protected] you'll get my 5 secret beauty tips!
Are you interested in receiving a quick email from me? Sign up for Tipsy Thursday to get my favorite tips, tricks and more straight to your inbox.
If you have a question for us or want to request a guest, comment on our Instagrams ( @theskinnyconfidential & @michaelbosstick )  or ask us in TSC Him & Her Podcast Facebook group. Thank you for your attention and support!
x
Lauryn & Michael
+  find more Suzy: Instagram | Poo-Pourri | Loving What Is
++ WOO FOR PLAY is the all natural and organic coconut love oil that is changing the way we have sex. With only 4 all natural ingredients WOO is the perfect personal lubricant to spice up your sex life. 
All Him & Her Listeners will receive 20% off your entire order plus free shipping when when visiting www.wooforplay.com & using promo code HIMANDHER at checkout.
++ This episode is brought to you by THRIVE MARKET. We use Thrive for our online grocery delivery on a weekly basis. They provide the highest quality products and ingredients delivered straight to our door with unbeatable prices. 
Be sure to grab our deal by going to to https://thrivemarket.com/skinny to receive 25% off your first order + free shipping and a 30 day trial.
++ This episode is brought to you by Skillshare. Skillshare is an online learning space offering more than 20,000 courses. Join the millions of students already learning on Skillshare today with a special offer just for our listeners: Get two months of Skillshare for just 99 cents. That's right, Skillshare is offering The Skinny Confidential listeners two months of unlimited access to over 20,000 classes for just 99 cents. To sign up, go to www.skillshare.com/skinny
LET YOUR SHIT GO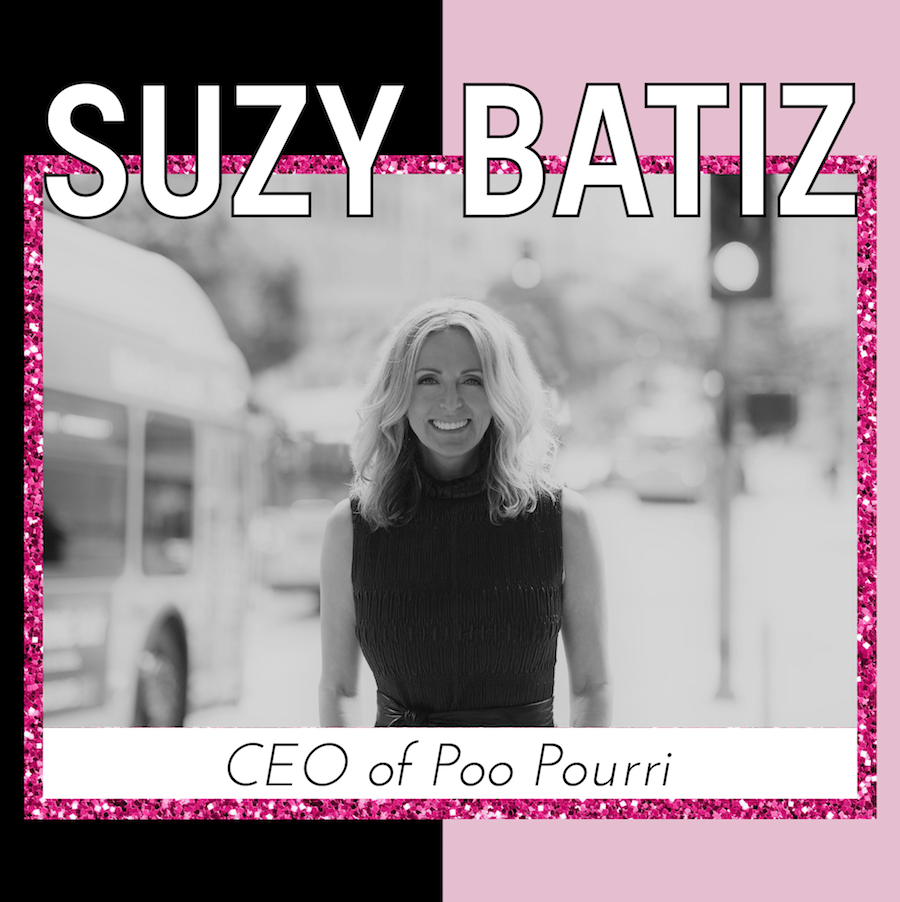 #142: Suzy Batiz